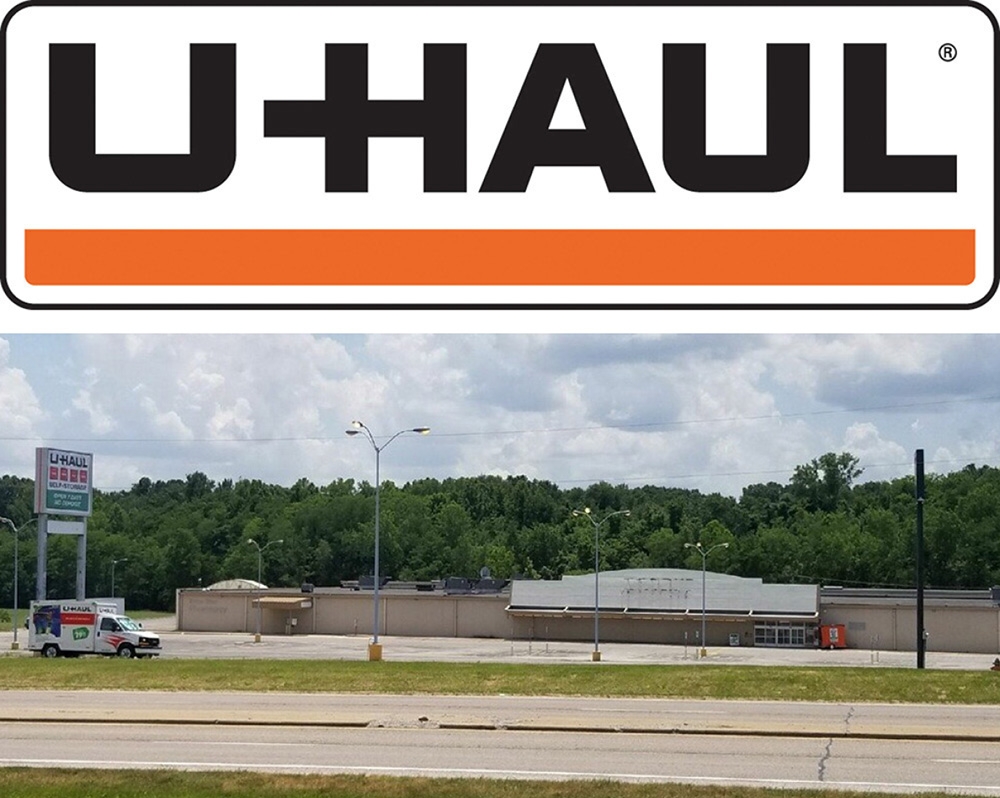 Alton, Ill. — This August, U-Haul® plans to acquire a former Kmart® store in Alton, Ill., and convert it into a modern self-storage facility. Adaptive reuse is part of U-Haul's corporate pledge to support infill development.
U-Haul has been leasing the 84,180-square-foot building since May 12, 2018. U-Haul Moving & Storage of Alton is currently using a temporary showroom and offering a full line of moving supplies.
Adaptive reuse of the property will render approximately 700 self-storage rooms, including climate-controlled units with high-tech security features at affordable price points. Truck and trailer sharing, towing equipment, propane, U-Box portable moving and storage containers, professional hitch installation and more will also be offered on the 27.8-acre lot.
"The Seminary Plaza is a well-known shopping center, and we are excited to work with the existing tenants to create a bustling space for businesses to thrive," says Mike White, president of U-Haul Company of Missouri Northeast. "Our city officials and neighbors have been very supportive and we are eager to get to work on the quality self-storage this community desires."
The recent acquisition of the Alton property was driven by U-Haul Company's corporate sustainability initiatives: U-Haul supports infill developments to help local communities lower their carbon footprint. Adaptive reuse of existing buildings reduces the amount of energy and resources required for new building materials and helps cities reduce unwanted inventory of unused buildings.
"The Kmart portion of this property, where U-Haul will be operating, was vacant for about 8 months," White says. "No one was serious about occupying this building and the community was beginning to worry it would suffer the same fate as other large box stores. We didn't want to see this building go dark and fall into disrepair. Our adaptive reuse of this site will benefit U-Haul, the environment and the community."
U-Haul will look to hire locally to promote job growth. White expects to maintain a staff of 10 or more team members when the facility is fully operational. U-Haul always encourages local contractors to bid on renovation work.
Since 1945, U-Haul has been the Number 1 choice of do-it-yourself movers, with a network of more than 21,000 locations across all 50 states and 10 Canadian provinces. U-Haul Truck Share 24/7 now offers customers access to U-Haul trucks every hour of every day through the self-service options on their internet-connected mobile devices. U-Haul also offers more than 581,000 rooms and more than 51 million square feet of self-storage space at owned and managed facilities throughout North America. U-Haul is the largest installer of permanent trailer hitches in the automotive aftermarket industry and is the largest retailer of propane in the U.S. For more information, visit www.uhaul.com.
SOURCE: U-Haul
Tagged under