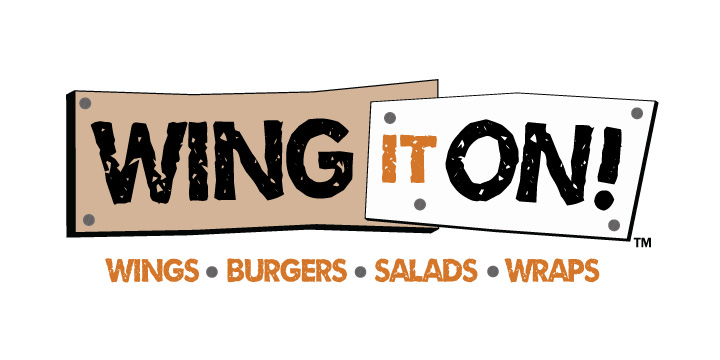 Waterbury, Conn. – Wing It On!, a New England-based wing joint, has formed a strategic franchising initiative that will accelerate its U.S. expansion. With 12 locations open and in development, Wing It On! has now set its sights on targeted franchise growth, zeroing in on key regions throughout the Northeastern and Southeastern sections of the United States.
"We've been patient with our growth, primarily because we wanted to give all of our energy to our fans and the business at our first few locations. In the last 18 months or so we've been putting the infrastructure in place for growth, and I am 100% confident that the time is right…we're in a fantastic position to expand," says co-founder and CEO Matt Ensero.
Founded in Waterbury, Conn., in 2011, Wing It On! currently operates in its home state of Connecticut and in New Jersey as well. It will add a minimum of four corporate locations in the Raleigh-Durham Triangle region with the first store set to launch this August across the street from the North Carolina State campus and additional locations to open in Georgia, Alabama (Prattville), North Carolina, South Carolina and Massachusetts (Boston). The brand opened a new location in June in Stratford, Conn., with an experienced convenience store operator. Plus, a franchise development deal was just struck with a multi-unit franchise restaurant owner to open three locations between Georgia and South Carolina. The first is slated to open this summer in suburban Atlanta (Sandy Springs).
The attractiveness of the franchise model is enhanced by its flexible design footprint. Takeout and delivery drive 85% of store revenues, meaning overhead is kept low with just a small portion of the restaurant reserved for dine-in. Locations can range from less than 1,000 square feet up to 1,500 square feet. Since real estate flexibility is on its side and consumer demand is high, Wing It On! plans to grow by targeting single-unit and multi-unit deals in growth markets including, Florida, Georgia, Alabama, North Carolina, South Carolina, Tennessee, New York and New Jersey with the goal of having 100 locations open and in development by 2024.
Offering a built-in digital experience that franchisees can leverage for online ordering, a mobile app and third-party delivery integration software, the Wing It On! digital operating model fosters a low initial investment and higher sales per square foot. Wing It On! also offers a food truck franchise option to drive additional revenues.
For more information, visit www.wingiton.com.
SOURCE: Wing It On!
classic-editor-remember:

classic-editor

abkw-text:
Tagged under