— Interview with Ted Stouch —
R&R: Where are you based and how long have you been in business?
Ted Stouch: Action Services Group is headquartered in the Philadelphia suburb of Aston, Pennsylvania. Incorporated in 1991, we started as a national lighting and signage company. In 2001 we added our LED retrofit and electrical service lines, focusing our business goals on providing an exceptional customer experience.
R&R: What is your title?
Stouch: President and CEO. I am the founder of Action Services Group and have been with the company since its inception in 1991.
R&R: What trades/services do you offer retailers and restaurants?
Stouch: We are a national service provider, offering a single point of contact for all your interior and exterior lighting, LED retrofit, electrical and signage needs:
LED Retrofits
Lighting Services
– On-Demand
– Scheduled Maintenance
– Emergency
– Lighting Upgrades
– Lighting-as-a-Service
– On-Demand
– Emergency
– Installations
– Projects
– Lighting Controls
– On-Demand
– Scheduled
– Removal
– LED Upgrades
R&R: In what regions of the country do you conduct most of your business, or are you nationwide?
Stouch: We are a national company with a database of over 3,000 licensed service providers across the country. Our ever-growing database allows us to meet strict deadlines for large multi-unit establishments with fast ramp-ups and exceptional customer service. This is especially helpful for organizations with locations in rural, hard to service areas.
R&R: What makes your company's "signature service" stand out in the industry?
Stouch: Our staff is what makes all of our services "signature services." We have retained clients for the full 28 years of Action Services Group being in business. This is a significant accomplishment for any business, and I attribute our success to our employees. We hire and staff employees that excel in exceptional customer experiences. Our staff specialize in communicating with our clients. With our staff's lighting and electrical backgrounds, customer-centric mindsets and clear communication, we have forged a company that places the customer and the necessity for communication first.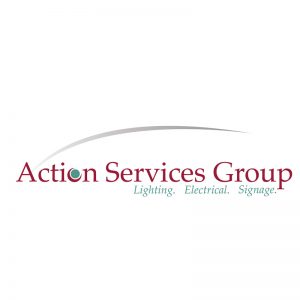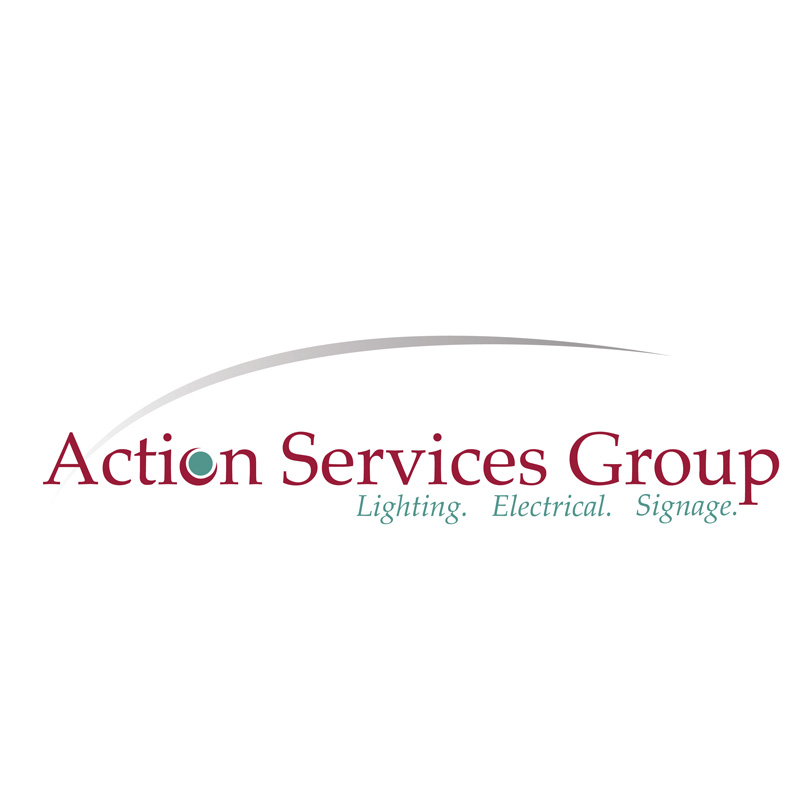 R&R: What kind of feedback do you receive from clients?
Stouch: All feedback is good feedback! It allows us to pinpoint where we are excelling and where we need improvements. All of our staff is focused on providing an exceptional customer experience, and when we hear back from clients, it gives us a boost to be even better.
Here are some quotes:
"Action Services Group has been doing our lighting, sign and electrical service for more than 12 years.  They started out with six states, and because of their quality of service, how they manage the budget and excellent communication, they now service more than 31 states, with more than 8,000 stores. They are a true partner, and our team thoroughly enjoys working with them."
— Senior Manager, Maintenance Facilities Team, Discount Retailer
"Your project management on the 300+ national electrical rollout was flawless. Excellent communication and quality work resulted in completing the project on time and under budget. Thank you, Action Services Group!"
— Facility Manager, National Quick-Service Restaurant
"We awarded our portfolio retrofit and service maintenance program to Action Services Group because of their excellent service history, pricing, experience, capabilities and energy-saving recommendations. After our team visited their office, we couldn't have been more impressed with their planning and capabilities."
— Global Sourcing Department, Fast Food
R&R: Why should owner/operators choose your company to be their next vendor partner?
Stouch: An organization's lighting can be one of the costliest expenditures for their business. Depending upon the number of locations, type of lighting and the number of hours the lighting is in use, costs can all add up. With this in mind, no two businesses are alike. Action Services Group custom designs all of its offerings. We work with a client's budget to create a service or project plan to suit the specific client. We are also a product-neutral organization. This means that we focus on the client's needs as opposed to the desire or limitation of selling particular products. This, combined with our exceptional customer experience, produces long-lasting partnerships that stand the test of time.
R&R: How many retail/restaurant clients do you have, and is that sector growing for you?
Stouch: Over the years, we have had thousands of retail and restaurant retrofits across the country.  Currently, Action Services Group services over 30 national retailers and restaurants. We are seeing a considerable uptick in franchisors wanting the best for their organization, and we are seeing massive growth in that vertical of the market.
R&R: Many traditional retailers, in particular, are downsizing their portfolios. Overall, restaurant/hospitality is growing. What other trends are you seeing in the industry?
Stouch: While it is true that we are seeing a downsizing in some retail sectors, we are also seeing the opposite with extreme growth. With over 28 years in the industry, we have seen this type of shift before. Brick-and-mortar establishments are not going anywhere, and the restaurant industry is growing at an accelerated rate. This is the same ebb and flow we see every few years.
R&R: What predictions do you have — for your company, your industry or both — in 2020?
Stouch: We have seen substantial growth in 2018 and 2019. We are trending to double our internal workforce in 2020. There is no shortage of work out there. Our exceptional customer service, extensive licensed service provider database, and dedication to seeing every job done right, on time and under budget will see us through 2020 and far into the future.
— This article originally appeared in the December 2019/January 2020 "Signature Vendor Spotlight" issue of Retail & Restaurant Facility Business magazine. For more information on upcoming "Signature Vendor Spotlight" opportunities, please email Associate Publisher Scott Royal at [email protected] or call 404-832-8262.