— Interview with John Mitro —
R&R: Where are you based and how long has the company been in business?
John Mitro: Delta Controls is headquartered near Vancouver, British Columbia, in Canada, and has representation in every major market in the United States and Canada. We were founded in 1986.
R&R: What is your title, and how long have you been with the company?
Mitro: I am a Certified Energy Manager, supporting clients in my business development manager – U.S. role. I have been with Delta Controls over 12 years in sales management and bring over 30 years' industry experience to the position.
R&R: What trades/services do you offer retailers and restaurants?
Mitro: Our offerings focus upon the cost-effective implementation of user-friendly energy management and facility operational systems. We do this by assessing the client's facilities infrastructure, identifying their short and long term goals, and gaining an understanding of the operational needs and capabilities. With this assessment we develop and recommend a system or systems that achieve the optimum consolidated. These systems can include HVAC controls and energy strategies, lighting upgrades, utility monitoring as well as other improvements.
R&R: In what regions of the country do you conduct most of your business, or are you nationwide?
Mitro: Delta Controls is a global organization, with our largest and longest established client base being in North America.
R&R: What makes your company's "signature service" stand out in the industry?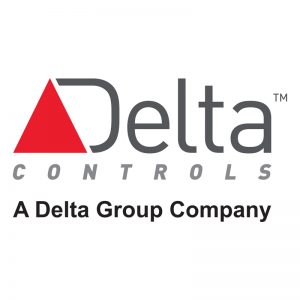 Mitro: Since the inception of the company, the owners promoted and stressed at all levels the concept that our long term success would be measured by achieving the reputation that we "Do It Right," consistently and constantly. This "Do It Right" philosophy is a core value and one practiced at all levels of the company every day. Our customers have come to expect this level of excellence on every project, every time.
R&R: What kind of feedback do you receive from clients?
Mitro: Our clients are our best references. Many are happy to speak to those peers in their industry about their experiences with our dependable products and systems, on-time delivery, high level of client responsiveness, technical creativity and integrity.
R&R: Why should owner/operators choose your company to be their next vendor partner?
Mitro: Delta Controls knows the challenges that owners and operators have when striving to grow a business. While we are a global company, we have been recognized by clients as uniquely "approachable" and as problem solvers. If a client is looking to be treated properly and to have someone supporting them who will "Do It Right," Delta Controls is the company to partner with.
R&R: How many retail/restaurant clients do you have, and is that sector growing for you?
Mitro: Delta Controls has thousands of clients in the commercial building market. More specifically, we have clients in the hospitality, retail distribution, grocery, wholesale retail club and big box sectors that are all expanding or upgrading their facilities.
R&R: Many traditional retailers, in particular, are downsizing their portfolios. Overall, restaurant/hospitality is growing. What other trends are you seeing in the industry? What is your advice for FM vendors reacting to this shifting climate?
Mitro: A teacher once commented that the only constant in life is that things will constantly change. This adage certainly applies to the facility automation industry as well as all aspects of the retail, hospitality and other industries. Those who ignore the changing retail landscape will suffer.
While an element of change in some form in all of these industries has always been relevant, recent advancements in technology and communication have, in my opinion, accentuated the substantial changes in the brick-and-mortar approach to retail. From a facilities and energy perspective, my advice in general is to explore and implement new avenues to reduce operational expenses while improving the delivery and infrastructure that will retain existing clients while attracting new clientele.
R&R: What predictions do you have — for your company, your industry or both — in 2020?
Mitro: Delta Controls is tracking along a growth path for 2020.  In regard to the commercial building market, we see a definite growth trend with the clients we are serving. This growth can be attributed to the clients embracing change, refocusing resources and refreshing infrastructure as a necessity to continued success.
— This article originally appeared in the December 2019/January 2020 "Signature Vendor Spotlight" issue of Retail & Restaurant Facility Business magazine. For more information on upcoming "Signature Vendor Spotlight" opportunities, please email Associate Publisher Scott Royal at [email protected] or call 404-832-8262.
classic-editor-remember:

classic-editor

abkw-text:
Tagged under