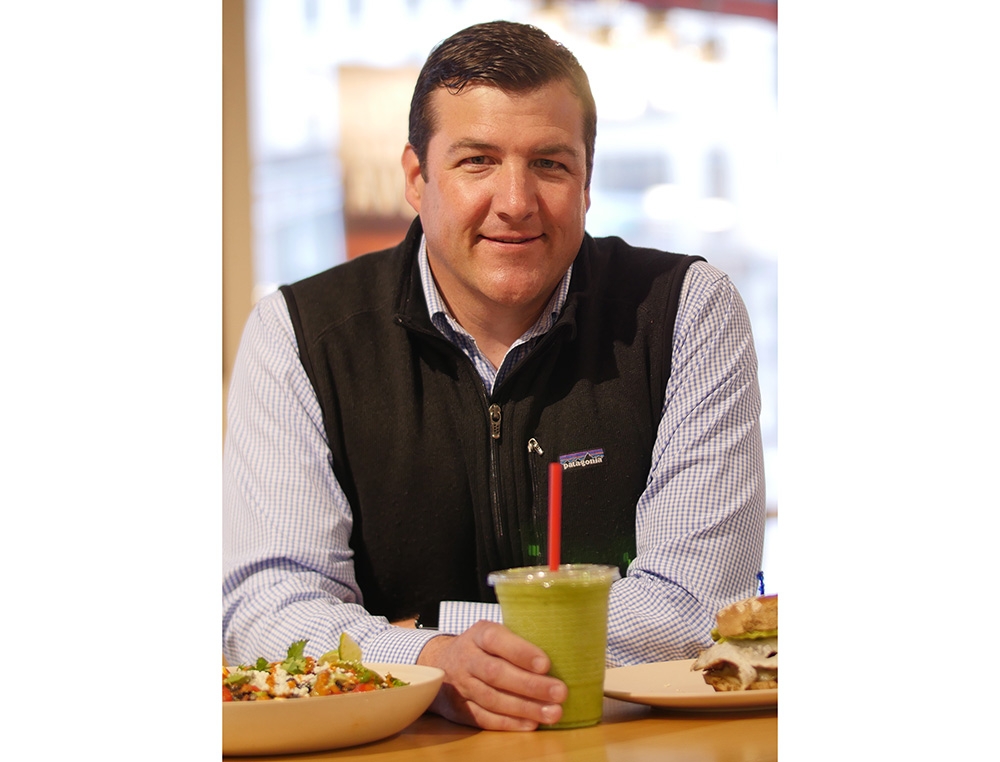 Boston — B.GOOD, which offers great tasting, locally sourced burgers, bowls, salads and smoothies, has appointed Chris Fuqua as the company's new chief executive officer. He assumes day-to-day leadership of the company following more than 8 years at Dunkin' Brands, where he served in a variety of leadership roles including marketing, operations, supply chain and strategy.
After 15 years, B.GOOD's cofounder Anthony Ackil has decided to step down as CEO to focus on his next entrepreneurial venture. He will maintain a large position with the company as a member of its board of directors and as a continued investor.
"It has been a tremendous ride since I opened our first restaurant almost 15 years ago with my best friend Jon," Ackil says. "We watched our vision grow to almost 70 locations and we made an impact across so many communities with so many of our employees and their families. It is an amazing feeling and I am so proud of what we have accomplished. But, it is time for me to pass the torch to Chris, whom I know will bring great energy and life to our business. Chris is the right person to bring our company to its next level and was my very first choice to succeed me as CEO. I can't wait to see how our little company continues to grow."
As a seasoned industry veteran, Fuqua will bring a strong strategic vision and operational background to the company as it continues to expand in new and existing markets.
Founded in 2003, B.GOOD is an innovative, fast casual, farm-to-table restaurant chain serving "Food with Roots" — sustainably-grown, fresh and wholesome food that is prepared fresh in-house. B.GOOD has 70 locations across the U.S., Canada, Switzerland and Germany. For more information, visit www.bgood.com.
SOURCE: B.GOOD
Tagged under