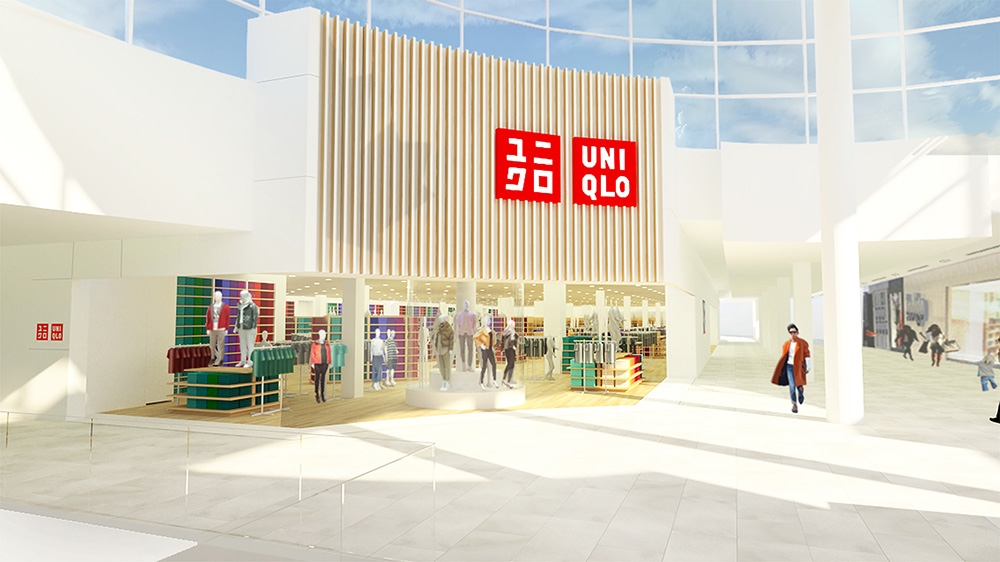 Toronto — UNIQLO, the global casual apparel retailer, plans to open four new Canadian stores in fall 2018, including three new stores in the greater Toronto area at Vaughan Mills, CF Markville and Square One Shopping Centre and one new store in the greater Vancouver area at Coquitlam Centre.
"We're happy to be bringing LifeWear to so many new people in Canada through the launch of four new UNIQLO stores," says Yasuhiro Hayashi, chief operating officer of UNIQLO Canada. "After much demand from loyal customers we are especially excited to be opening new stores in Ontario for the first time since our Canadian launch in fall 2016."
The largest of the new UNIQLO stores to open in the GTA will be located at Vaughan Mills, with a sales floor of more than 20,000 square feet all on one floor. Both UNIQLO stores at CF Markville and Square One Shopping Centre will measure approximately 15,000 square feet and be located on one floor. These new stores will bring the total number of UNIQLO locations in Ontario to five. The newest and fourth UNIQLO store to open in British Columbia will be located in the Coquitlam Centre and will occupy more than 12,000 square feet of sales floor on level two.
The new stores will join all other UNIQLO Canada stores in offering its All-Product Recycling Initiative in which customers can drop off gently used UNIQLO clothing in bins for donation to those in need.
Since opening its first store in Japan in 1984, UNIQLO has grown to become an international leader with more than 2,000 stores worldwide. UNIQLO is a brand of Fast Retailing Co., Ltd., a leading global Japanese retail holding company that designs, manufactures and sells clothing under seven main brands: Comptoir des Cotonniers, GU, Helmut Lang, J Brand, Princesse tam.tam, Theory and UNIQLO. For more information, visit www.uniqlo.com and www.fastretailing.com.
SOURCE: UNIQLO Canada
Tagged under