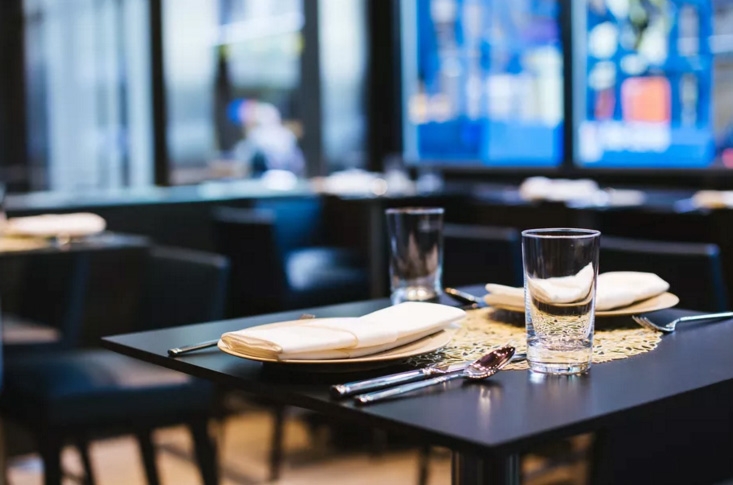 New Orleans — Ballard Brands, a Covington, La.-based restaurant and hospitality group whose brands include PJ's Coffee of New Orleans, WOW Café and New Orleans Roast Coffee & Tea, has expanded its restaurant holdings to include several successful Latin American concepts in Philadelphia.
Brothers Paul, Steven and Scott Ballard of Ballard Brands recently purchased Philadelphia-based Garces Group — which filed for Chapter 11 bankruptcy earlier this year — resulting in the inception of IdEATtion Hospitality. The brothers purchased Garces in partnership with Mississippi native Ronnie Artigues and Philadelphia investor David Maser. Garces restaurants and catering companies were founded by Chef Jose Garces, an Iron Chef and James Beard Award winner. IdEATion Hospitality now leverages the resources of two established brands, Garces and Ballard Brands.
As part of the acquisition, the Ballards and their investment partners acquired several popular and award-winning Garces Philadelphia restaurants: Amada, Tinto, Village Whiskey, The Olde Bar, JG Domestic, Volvér and their full-service catering division, Garces Events. Chef Garces remains in a leadership position as chief culinary officer. Artigues will serve as CEO of the Philadelphia-based operations.
"Chef Jose is a culinary expert who brings a renowned reputation and vision to our team — and we're thrilled for the new partnership," says Scott Ballard, co-founder at Ballard Brands. "We look forward to exploring new ideas and expansion in Louisiana, Philadelphia and beyond."
The Ballards founded Ballard Brands in 2001 after years of owning and operating retail beverage franchises. Since then, Ballard Brands has opened locations in 30 states and three countries. With the addition of the Garces restaurants, the Ballard portfolio will include 165 locations and about 1,450 employees.
"I look forward to working with the Ballard team to continue building on the success we've seen over the years at our restaurants and to identify new concepts that will excite our customers," Garces says. "New Orleans is one of the culinary capitals of the world, so I'm excited to see what the future holds."
In addition to the development of IdEATion Hospitality, Ballard Brands continues to expand and enhance its Restaurant Management business and core coffee portfolio. The Ballards will open their second Deuce McAllister's Ole Saint location inside of Boomtown Casino in Biloxi, Miss., at the beginning of 2019. And, a new flagship WOW American Eats franchise concept will open in March 2019 in Covington, La., boasting a collaborative American fare menu made in part with Chef Jose Garces and his culinary team as well as an interactive customer experience with kiosk ordering capabilities and an electronic self-service beer platform. PJ's Coffee continues to grow across the country as well as internationally. November 8, 2018 marked the grand opening of the first PJ's location in Kuwait. PJ's opened its 100th location this summer in Pearland, Texas, and continues to expand to new markets including Colorado, Maryland, Georgia and Tennessee. Just this month, PJ's Coffee has expanded its in-store and grocers footprint. The brand is now available for purchase in Mexico through a collaborative partnership with Sada and Soriana Grocers. Early 2019 will also be an exciting time for the PJ's brand in the U.S. as Ballard Brands launches it's first Ready To Drink, Nitro Cold Brew Coffee line.
Ballard Brands, LLC is a hospitality and food service business formed in December 2001 by brothers Paul, Steven and Scott Ballard after success in operating retail beverage franchises (Smoothie King and PJ's Coffee of New Orleans) in Louisiana and North Carolina. After starting the company with one restaurant and two coffee house franchises, Ballard Brands now owns, operates and manages restaurants and food and beverage concepts in 30 states and three countries. For more information, visit http://ballardbrands.com/.
Ideation Hospitality specializes in personal dining experiences rooted in the rich cultural traditions and culinary vision of renowned Latin-American chef Jose Garces. IdEATion Hospitality, the partnership between New Orleans- based Ballard Brands and Garces Group, operates numerous restaurants including Amada, Distrito, Tinto, Village Whiskey, JG Domestic, Volvér, The Olde Bar, Buena Onda, Ortzi at the LUMA Hotel Times Square, Okatshe, Olon and Bar Olon at Tropicana Atlantic City and Amada and Distrito Cantina in the Ocean Resort Casino. The group also operates Garces Events, a full-service catering and event division.
SOURCE: Ballard Brands