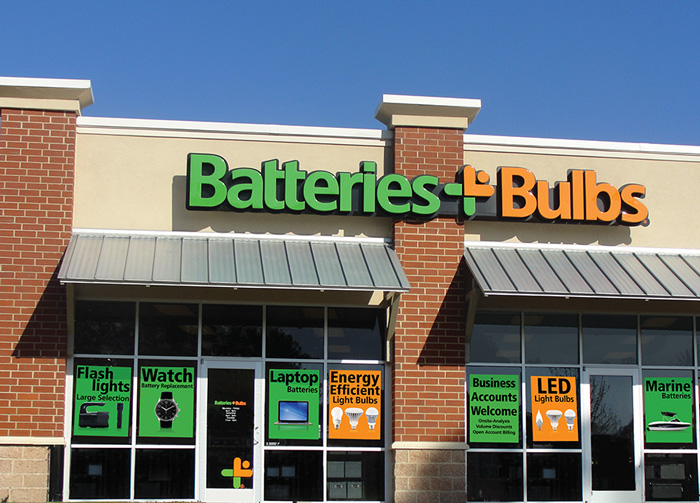 Hartland, Wis. — Effective April 1, Batteries Plus Bulbs added Jon Sica as its new vice president of franchise development & project management and chief strategy officer. He joined the company from Whataburger and reports directly to Batteries Plus Bulbs CEO Scott Williams.
In his new role, Sica is responsible for franchise development and administration. Batteries Plus Bulbs' director of franchise development, Rod Tremelling, and director of franchise administration, Linda Grota, report directly to Sica.
"We are thrilled to welcome Jon Sica into the Batteries Plus Bulbs family," says Williams. "With his extensive experience in strategy, operations and franchising, he is well positioned to help lead Batteries Plus Bulbs as we aggressively pursue our expansion goals. We have major franchise development plans in store for 2019, and having Jon at the helm of franchise development will be fundamental to our success."
Sica joins Batteries Plus Bulbs at a crucial time in the company's history. With more than 725 stores across the U.S., Batteries Plus Bulbs is set for major growth in 2019. The brand opened 34 new retail locations in 2018 and plans to open between 25 and 30 additional units in 2019.
Sica most recently served as group director, business operations at Whataburger, an iconic Texas brand with deep roots as a franchisor. Sica was charged with the integration of strategy, people, process and technology across restaurant and franchise operations, real estate, corporate services, CPG and merchandising businesses.
Before Whataburger, Sica worked for 9 years at Cabela's, a leading omnichannel retail brand, where he last served in the position of director of strategy and enterprise portfolio.
Batteries Plus Bulbs, founded in 1988 and headquartered in Hartland, Wis., is a leading omnichannel retailer of batteries, specialty light bulbs and phone repair services for the direct-to-consumer and commercial channels. Batteries Plus Bulbs is owned by Freeman Spogli, a private equity firm based in Los Angeles and New York City. For more information, visit https://www.batteriesplusfranchise.com.
SOURCE: Batteries Plus Bulbs
classic-editor-remember:

classic-editor

abkw-text:
Tagged under