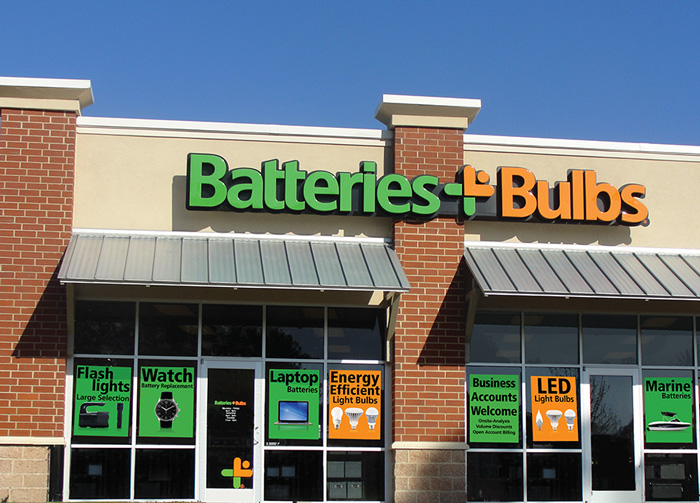 Hartland, Wis. — Batteries Plus, the leading omnichannel retailer of batteries, specialty light bulbs and phone repair services, has added Joe Malmuth as director of franchise development. He joined the Batteries Plus team on May 11, 2020.
In his new role, Malmuth will be responsible for overseeing all aspects of franchise development. In addition to working with new owners and franchise consultants to expand the system, he will also be managing programs focused on helping current owners develop territory and facilitate transactions. Malmuth will report directly to Jon Sica, chief strategy officer.
"We are thrilled to welcome Joe Malmuth into the Batteries Plus family," says Sica. "With his extensive experience in franchise development and growth strategy, he is well-positioned to help lead Batteries Plus as we aggressively pursue our expansion goals. We have major franchise development plans in store for 2020 and beyond, and having Joe on the team will be fundamental to our success."
Malmuth joins Batteries Plus at a crucial time in the company's history. With more than 720 stores across the U.S., Batteries Plus is set for major growth as an essential retailer in 2020. The brand opened 14 new franchise stores and four new corporate-owned stores in 2019 and plans to open an additional 12 units in 2020. Despite COVID-19, Batteries Plus already signed two new deals in March for three units, one of which for the brand's first location in Vermont.
Batteries Plus businesses across the country remain open for both consumer and commercial customers in an effort to help individuals, communities and organizations keep their devices and electronic equipment (including medical devices like EKG machines, respirators and ventilators) running as smoothly as possible. By providing essential products that customers will always want to have on hand and by offering franchisee support and communication during the coronavirus pandemic, Batteries Plus ensures that it remains a profitable opportunity for franchisees.
"Throughout COVID-19, Batteries Plus has done a world-class job in providing ongoing support, resources and assistance in every way," says Malmuth. "In a post COVID-19 world, business is going to change, and candidates are going to look for the brands that have shown the ability to not just survive tough times, but thrive. Batteries Plus has pivoted and met the customer where they are in order to continue to provide an invaluable service to communities in need. I was a volunteer firefighter for a long time, and I know the importance of having those live-saving tools charged and ready to go."
Prior to joining Batteries Plus, Malmuth most recently served as vice president of franchise relations at My Eyelab, the fastest-growing optical retail franchise in the country.
Batteries Plus, founded in 1988 and headquartered in Hartland, Wis., is a leading omnichannel retailer of batteries, specialty light bulbs and phone repair services for the direct-to-consumer and commercial channels. The retailer also offers key programming, replacement and cutting services. Batteries Plus is owned by Freeman Spogli, a private equity firm based in Los Angeles and New York City. For more information, visit https://www.batteriesplusfranchise.com.
SOURCE: Batteries Plus
classic-editor-remember:

classic-editor

abkw-text:
Tagged under