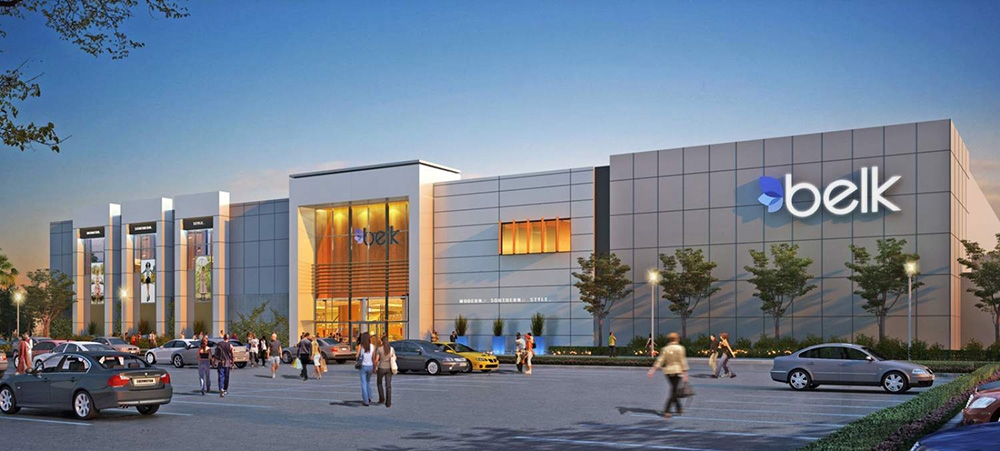 Charlotte, N.C. — Belk will open three new stores through the end of 2018, part of a nearly $40 million investment in store remodels, capital improvements and new store openings in 2017. The company is also remodeling 12 stores.
Founded in 1888 by William Henry Belk in Monroe, N.C., Belk has kept family and community involvement at the top of its core values for its more than 125 years.
"We really want to be an asset to the communities in which we operate," says Lisa Harper, Belk CEO. "Our goal — and really, our hope — is to build lasting relationships with our customers and associates."
The first of the new stores opening on October 11, 2017 will be in Evans, Ga., located in the Mullins Colony shopping center; and Bowling Green, Ky., anchoring the Greenwood Mall. One additional store will open in 2018 in Hagerstown, Md., located in the Valley Mall.
The new stores will offer a "buy online, pick up in store" service, phone charging stations and a service desk at the store entrance for quick, convenient access to services such as gift wrapping, returns and Belk Rewards Card payments.
In 2017, Belk also plans to remodel 12 existing stores across its 16-state footprint, an investment of nearly $10 million. An additional $15 million in funding will be used for capital improvements such as parking lots, paint and roofing.
Belk, Inc., a private department store company based in Charlotte, N.C., has 292 stores in 16 Southern states. For more information, visit www.belk.com.
SOURCE: Belk
Tagged under