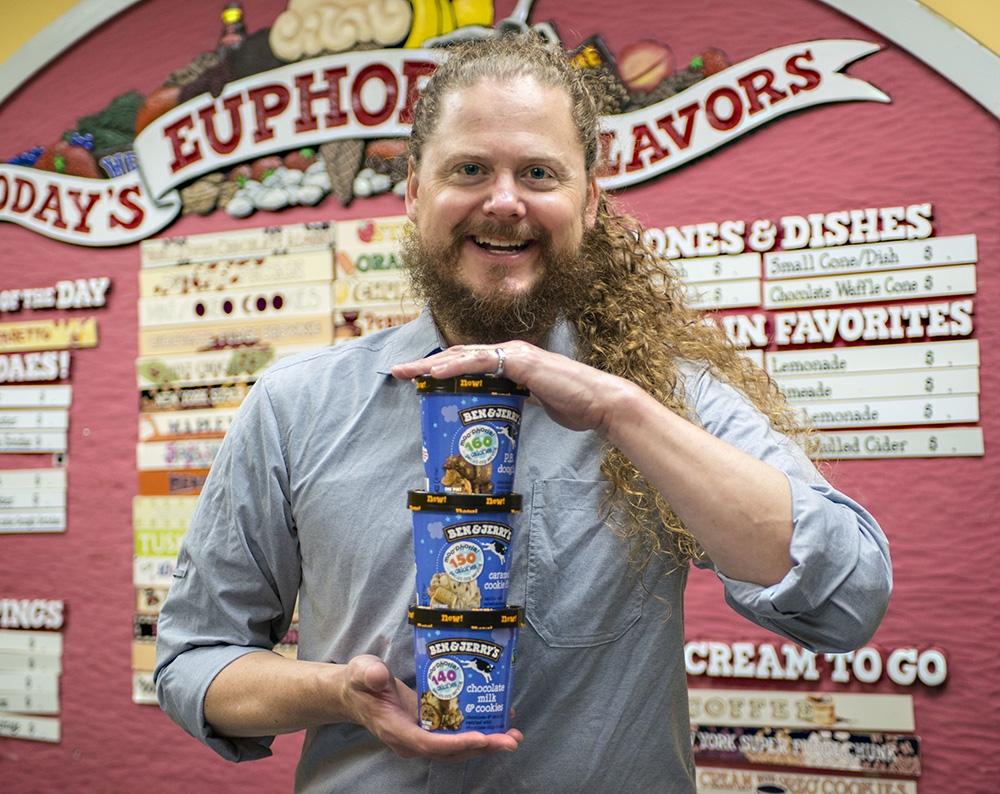 Burlington, Vt. — Ben & Jerry's, the progressive ice cream maker from Vermont, has a new chief executive officer. Matthew McCarthy, a 21-year veteran at Ben & Jerry's parent company, Unilever, assumed the position on July 1, 2018.
"We are delighted to welcome Matthew, who brings a wealth of commercial experience, along with rock-solid values and a courageous vision for the role businesses can and should play in the world," says Anuradha Mittal, Ben & Jerry's board of directors chairperson. "We look forward to working with him and to continuing our mission as a social justice company which just happens to make pretty good ice cream."
The veteran marketing executive is not new to values-led business. At Unilever he has increased the social impact of a number of the company's leading brands, including Hellmann's, which has led the industry in using certified cage-free eggs in its mayonnaise.
McCarthy replaces Jostein Solheim, a 25-plus year Unilever veteran who helmed the business for 8 years. Solheim helped build and solidify the working relationship between Ben & Jerry's and Unilever, while growing the business and its social impact. Solheim was promoted to executive vice president of foods and refreshments at Unilever in Englewood Cliffs, N.J.
Ben and Jerry's products are distributed in 35 countries in supermarkets, grocery stores, convenience stores, franchise Ben & Jerry's Scoop Shops, restaurants and other venues. Ben & Jerry's is a Vermont corporation and wholly-owned subsidiary of Unilever. For more information, visit https://www.benjerry.com/.
SOURCE: Ben & Jerry's
Tagged under