Southlake, Texas — Boardroom Salon for Men, the leader of the men's grooming industry, has opened its 30th salon in Dallas at The Hill. The Texas-based company plans to grow the footprint 14+ locations by the end of next year and by 62 locations in the next 4 years, bringing its total to 92 salons.
Upcoming openings include: Fort Worth's Clear Fork development in June; Houston's Kingwood area in August; Atlanta's Peachtree Corners area in September; Tulsa, Okla., in November; and entrance into the Phoenix market with multiple openings in early 2019.
Husband-and-wife team Bruce and Heather Schultz pioneered the concept of luxury salons for men with the launch of Boardroom in 2004, when the industry did not exist. What started as an idea to build a single salon has now grown to 30 locations across Texas, Tennessee, Oklahoma and Georgia.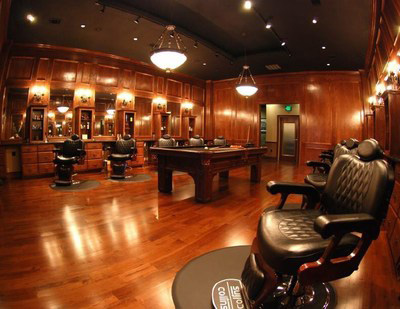 "Over the past 14 years, we've built a strong brand, reputation and proven business model that makes Boardroom a preferred tenant in the finest retail centers across the country," says Bruce Schultz, co-founder and CEO of Boardroom. "Our success has been directly related to our ability to build the best teams in the industry and provide a consistent client experience."
With luxury salons for men becoming a fast-growing business category, the Schultzes recognized an increased demand for licensed barbers. The couple recently opened Brighton Barber Institute (BBI), a premier barber curriculum to develop the industry's top future talent. BBI provides specialty training for licensed cosmetologists that enhance career opportunities and earning potential, as well as includes assistance with job placement. As Boardroom continues rapid growth, BBI is meeting the demand for additional, well trained licensed barbers.
For more information, visit https://boardroomsalon.com/.
SOURCE: Boardroom Salon for Men