Charlotte, N.C. — Bojangles, a beloved franchise famous for its chicken, biscuits and tea, has signed a multi-unit development agreement to bring 20 new restaurants to Las Vegas, as well as the development of restaurants within 10 TravelCenters of America franchise locations across Western markets. The expansion will be led by TravelCenters of America franchisee, LVP Restaurant Group, LLC, an entity of LV Petroleum, and its investment partner, Kingsbarn Realty Capital, as the developer.
"This expansion represents an incredible opportunity to share Bojangles with the Las Vegas community. The city's energy and unparalleled entertainment aligns with our brand's commitment to delivering unforgettable experiences," says Jose Armario, chief executive officer of Bojangles. "We identified the ideal partners…who provide local industry knowledge and an authentic passion for Bojangles."
LVP Petroleum's executive team has over 30 years of experience in the QSR industry. Jeanette Davis, the group's vice president of food and franchise brands, will lead the construction and development of the new Bojangles restaurants in Las Vegas. Before joining LVP, Davis served as the director of operations of 13 different QSR brands within 107 locations across the United States.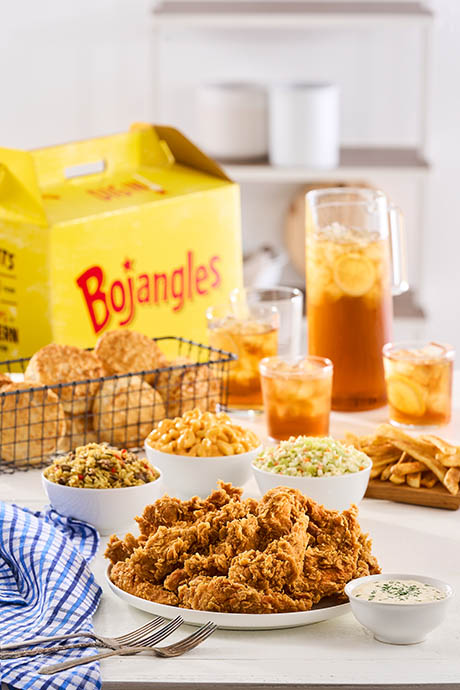 Kingsbarn Realty Capital provides institutional and accredited investors access to an array of alternative real estate investments in the Las Vegas area. In partnership with LVP Restaurant Group, LLC, Kingsbarn will work to identify and acquire properties suitable for the new Bojangles developments. The firm has over $1.95 billion of assets under management, a $2 billion development pipeline, and has acquired over 270 properties within the U.S.
"To further expand our QSR portfolio, we were in search of a rapidly growing brand with distinct differentiators from other concepts. It was clear Bojangles was the brand we needed," says Davis. "Las Vegas has a diverse and vibrant community that appreciates bold and distinctive flavors. Bojangles perfectly fits into the city's culinary landscape and provides a delicious alternative for breakfast, lunch and dinner. We can't wait to introduce Las Vegas to the joy and flavor that Bojangles brings, and we look forward to having the brand become an integral part of the community."
Last month, Bojangles announced the launch of its expansion strategy, including a streamlined menu, new building design and new staffing model. The strategy was developed to simplify operations and enhance the guest experience. The brand has implemented this new strategy within seven restaurants, most recently in Lancaster, Texas; Euless, Texas; Sanford, Fla.; Memphis, Tenn.; Clarksville, Ark.; Monroe, La.; and Ruston, La.
Founded in 1977 in Charlotte, N.C., Bojangles® has approximately 800 systemwide restaurants in 15 states. For more information, visit www.bojangles.com and https://bojanglesfranchising.com.
SOURCE: Bojangles