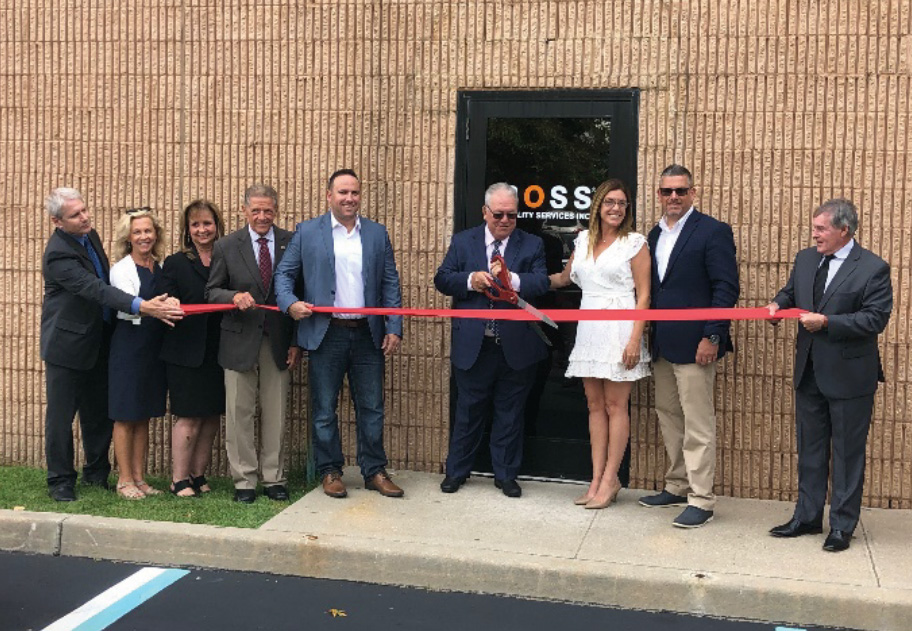 Hauppauge, N.Y. — On September 5, 2019, BOSS Facility Services Inc. opened its new corporate headquarters. The company moved from a 7,500-square-foot office into a new 31,000-square-foot facility. BOSS FSI, which specializes in facility maintenance, management and construction, has invested over $5 million to purchase and renovate the building at 60 Adams Ave. in Hauppauge, N.Y.
The move to Hauppauge will allow the company to more than double its current workforce while keeping its roots firmly planted on Long Island. The Hauppauge expansion has allowed the firm to establish a new state-of-the-art training facility that will focus on providing employment opportunities for Suffolk County veterans and other individuals having difficulty finding employment.
"The move to the state-of-the-art facility will allow us to not only train new talent but allow us to be competitive in an already difficult labor market," says Keith Keingstein, president of BOSS Facility Services Inc. The facility boasts over 24 65" LED screens, leading-edge technology, a 40-person training facility, five conference rooms and enough room for future expansion.
Most of the Keingstein family was raised here. "We find it especially special to know that after 18 years in business we are coming home," says Keingstein, who founded the company in 2001 with his sister Kerri. "Hauppauge is not only a great place to live, but a great place for business. The timing of the purchase cannot have been better, there is a newfound energy in the Hauppauge Innovation Park, and we are excited to be back."
Today, Keingstein's father Bob oversees the HVAC and plumbing divisions, and his brother Kevin oversees the reoccurring services division.
BOSS' services include HVAC, plumbing, electrical, janitorial, handyman, lighting, special projects, rollouts, refreshes, buildouts, pop-up shops, shop-in-shops, temporary locations, disaster recovery, etc. throughout the U.S., serving multiple industries, including major retail, restaurant, finance, healthcare and corporate accounts.
SOURCE: BOSS Facility Services Inc.
classic-editor-remember:

classic-editor

abkw-text: