— By Jim Metevier —
Striking the right balance between dine-in and digital investments.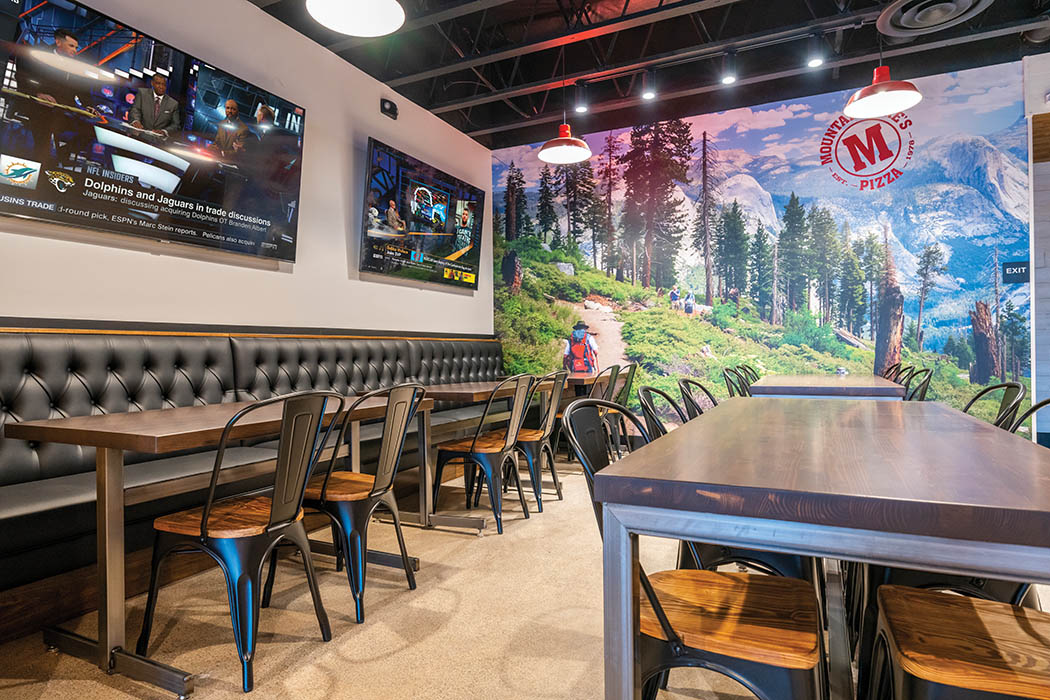 In a world where convenience is king, the quick-service restaurant industry is experiencing an unprecedented push toward digitization, and understandably so. Throughout 2020 and 2021, while in the throes of the COVID-19 pandemic, brands needed to pivot to survive. Traditional guest-facing techniques fell to the wayside, as consumers called for contactless pickup and delivery — relying mostly on apps and websites to place orders, and demanding as little person-to-person contact as possible. Amazingly, for many brands, when implemented properly, this new model proved to be incredibly successful — pushing many companies to reevaluate their priorities, and throw themselves wholeheartedly into the digital world.
This leap into digitization has resulted in many companies scrapping traditional analog offerings altogether. Examples of this trend can be found everywhere, whether it is the QR code restaurant guests scan to access the menu, or the push for in-app ordering as opposed to phoning in a pickup order. While these innovations can certainly be for the best, they are showcasing that many restaurants are largely adapting to and investing in digital sales over dine-in offerings. But as consumers return to in-restaurant dining, it is becoming clear that completely disregarding the dine-in experience would be an overcorrection.  Instead, the key is striking the right balance between digital and dine-in.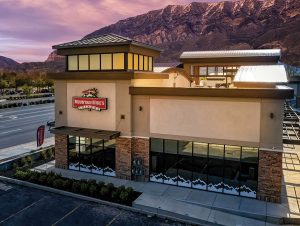 As a growing brand, Mountain Mike's Pizza has made an intense push toward optimizing digital sales, and has been rewarded for that push, seeing an increase in digital sales that now accounts for 41% of total system sales. Yet, even as Mountain Mike's Pizza sees an increasing return on its digital investments, the brand continues to focus on its dine-in experience. This all comes down to the brand's belief that community is at the core of society, and despite an ever-changing world, people will continue to gather together to share in each other's company and break bread. Mountain Mike's has identified the value in fostering a space that allows customers to interact with others, and come together with their friends, family, teammates, coworkers and more. As a result, the brand continues to prioritize investing in these spaces. The decision to invest in these spaces also squarely complements, supports and elevates the brand's longstanding values by allowing its restaurants to cater to key demographics. By delivering on the yearning communities have for a local restaurant where groups can hang out, feel comfortable, get energized and be nourished — all while enjoying the camaraderie that results from a great dining experience — Mountain Mike's Pizza has been able to cement its place within local communities and set itself apart from competitors.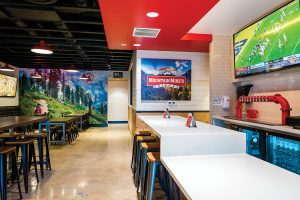 For other brands that aspire to integrate themselves more thoroughly into their local communities, continuing to push dine-in sales is vital, but the investment will look different across the board. For Mountain Mike's Pizza, the brand emphasizes exclusive in-restaurant offerings, including an all-you-can-eat lunch buffet, a fresh and bountiful salad bar, plus an exciting environment that boasts big screen televisions for sports fans, classic arcade games, craft beer and wine, and free Wi-Fi, enticing guests to utilize the space, which prolongs their visit, and ultimately increases their check size. Through this emphasis, Mountain Mike's Pizza has seen its dine-in sales more than double over the last 18 months, and has continued to see an upside opportunity in this area.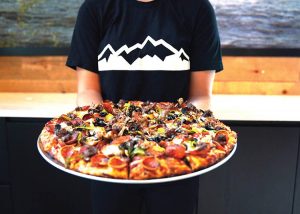 To decide what type of investment works best for a particular brand, companies must reflect on their own core values, and adjust accordingly. To best identify how a restaurant can boost its dine-in experience, the brand must first zero in on the ultimate investment goal. Does the brand need to increase daytime business, or perhaps grow its social media presence? In those cases, this may mean investing in an environment that guests can use as a remote workspace, or prioritizing design to create a buzzworthy space that attracts local trendsetters.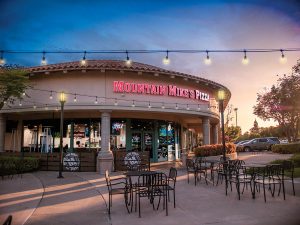 Regardless of the methodology, by continuing to invest in the dine-in experience, while also embracing digital advances, brands can more effectively cater to their entire audience. It's true that digital isn't going away and will continue to grow, as convenience is a driving factor in both the dine-in and digital experience. However, digital investments into convenience will elevate, optimize and deliver a greater all-around experience as brands continue to identify and analyze guest purchase patterns, especially for those who order ahead and choose to dine in. By striking a balance between digital and dine-in investment, brands will be perfectly positioned to capture both audiences, satisfying a full spectrum of consumers — and ultimately increasing sales and brand loyalty.
— Jim Metevier brings over 25 years of industry experience to his role as president and chief operating officer of Mountain Mike's Pizza. Visit: www.mountainmikespizza.com.