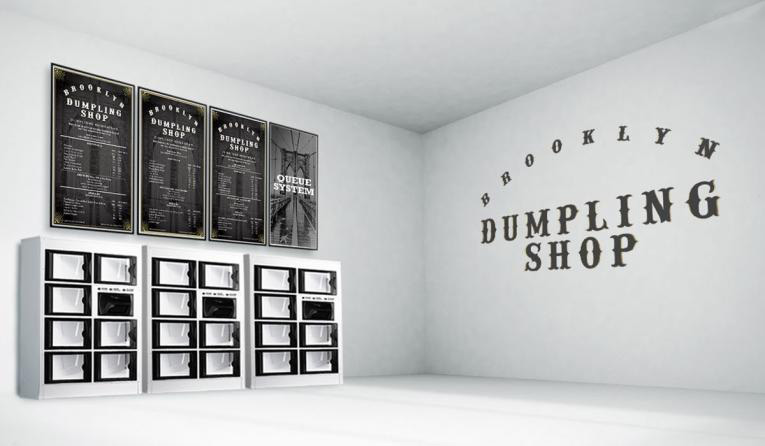 New York City — Brooklyn Dumpling Shop, the nation's fastest growing dumpling automat concept, has a signed multi-unit franchise deal to make the brand's first appearance in Florida. Florida-based franchisee Marc Silverstone closed on a deal with Brooklyn Dumpling Shop to bring at least five units to Orlando, Miami and surrounding areas.
"From the moment I entered the East Village location, I knew this was the right fit for me and for Florida. I'm so excited to be part of the Brooklyn Dumpling Shop family and make this amazing concept available to my fellow Floridians," says Silverstone. "Brooklyn Dumpling Shop is one of the fastest growing franchises in North America and is positioned somewhere between traditional fast-food restaurants and sit-down restaurants. With our goal to bring locations to Orlando, Miami and Wynwood, we want to make this New York gem a top choice for Florida residents and visitors."
Brooklyn Dumpling Shop is on track to meet its target growth trajectory of 250 units in development within 2 years after a year of rapid growth since its inception in 2020. Since the highly anticipated opening of Brooklyn Dumpling Shop in New York's East Village, the brand has signed new franchise deals for more than 35 units throughout New York, New Jersey, Connecticut, Texas and Florida and is exploring additional markets for expansion.
"Brooklyn Dumpling Shop has already seen exponential growth in just 1 year, and I have full confidence this is only the beginning for the brand," says Dan Rowe, CEO of Fransmart, Brooklyn Dumpling Shop's franchise development partner. "The revival of the automat concept is ingenious, especially in combatting the current labor shortage issue we're seeing across the country. The concept and the cuisine are one-of-a-kind and will be in every top market across the country in no time at this rate."
For more information, visit https://fransmart.com/brooklyn-dumpling-shop.
Brooklyn Dumpling Shop is a unique, zero human interaction quick-service restaurant that opened its flagship location in the East Village in May 2021. The 24-hour restaurant has a contactless ordering system and brings back the Automat of yesteryear with the technology of today. State-of-the-art temperature-controlled food lockers ONDO, powered by Panasonic, offer guests an easy and safe option to pick up orders at their peak freshness. For more information, visit www.brooklyndumplingshop.com.
SOURCE: Brooklyn Dumpling Shop
classic-editor-remember:

classic-editor

abkw-text: