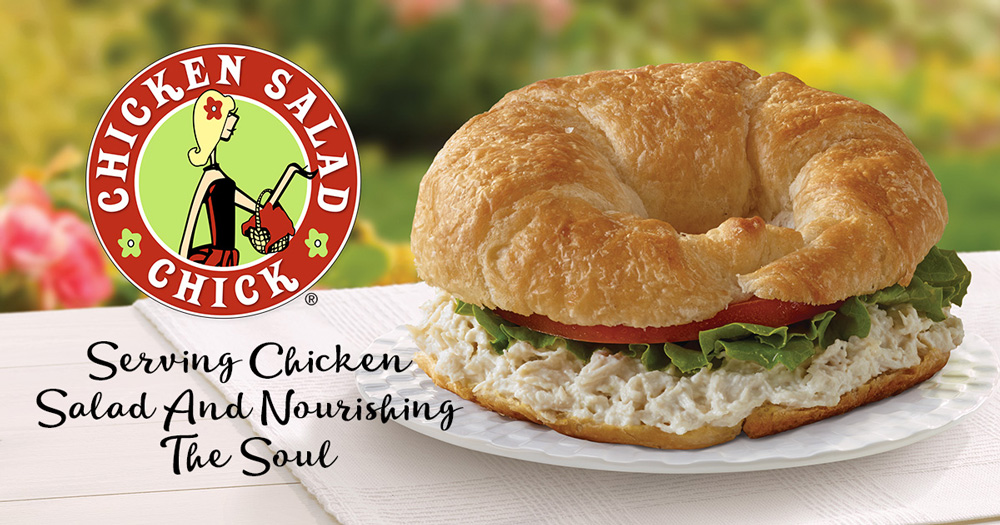 Auburn, Ala. — Chicken Salad Chick, a Southern-inspired, fast-casual chicken salad restaurant concept, opened 37 new restaurants in key target markets throughout 2020 — including seven in Texas, five in Georgia, three in Louisiana, two in Arkansas, as well as its first location in Indiana — resulting in a 22% increase in unit count year-over-year. The fast-growing brand also signed nine franchise agreements to develop 23 new restaurants over the next several years in states such as North Carolina, Virginia and Louisiana. In addition to this growth, Chicken Salad Chick is reporting $175.1 million in systemwide sales, a +17.1% increase over 2019.
"This year will go down in history as one of the most challenging that the restaurant industry has ever faced; to say that we are deeply humbled and grateful for what we've been able to accomplish would be an understatement," says Scott Deviney, CEO of Chicken Salad Chick. "From feeding thousands of essential workers on the frontline to renting refrigerated trucks and delivering our chicken salad in bulk to local communities — none of our success would be possible without our creative and talented franchise owners, employees and corporate team, as well as our devoted and loyal guests. We are eternally thankful to every single person who supported our local restaurants, and we're looking forward to a successful year ahead."
Chicken Salad Chick donated more than 20,000 free meals to frontline workers in hospitals, police and fire departments, grocery stores and more. Then, with the closures of restaurant dining rooms across the country in early 2020, Chicken Salad Chick quickly mobilized its operations and pivoted to an off-premise dining model that included takeout, drive-thru, curbside pickup and third-party delivery at select locations. For locations without prototypical drive-thrus, Chicken Salad Chick and its franchise owners instituted pop-up drive-thrus, as well as devised a community drop-off program where preorders could be collected and then delivered in bulk to designated communities on a scheduled day.
This year, Chicken Salad Chick plans to open 40 new restaurants in key markets across the Southeast and Midwest regions. Looking ahead, the company aims to have 50 new restaurant openings per year by 2022 to bolster its over-arching goal of having 500 locations open and operating by the end of 2025.
Chicken Salad Chick continues to target states like Virginia, West Virginia, Ohio, Indiana, Kansas and Nebraska for franchise development.
Founded in Auburn, Ala., by Stacy and Kevin Brown, in 2008, Chicken Salad Chick has grown to more than 175 restaurants in 17 states. For more information, visit www.chickensaladchick.com/franchising or www.chickensaladchick.com.
SOURCE: Chicken Salad Chick
classic-editor-remember:

classic-editor

abkw-text:
Tagged under