New York — Mogul, Inc., a disruptor in the HR tech and executive recruiting industry, has signed a deal with City Facilities Management, a growing provider of end-to-end facilities management services. The Jacksonville, Fla.-based FM company has experienced record growth since 2016, and will use Mogul's Talent Acquisition Platform to attract, source and hire top, diverse talent.
"We believe diversity is the key to our success, and Mogul's unique platform will allow us to source and hire better and more diverse candidates than ever before," says Michelle Rodriguez, SPHR, SHRM-SCP, senior vice president of people, City Facilities Management.
Traditional talent platforms often favor non-diverse, male-dominated candidate pools and limit the number of candidates found in search results, which often perpetuates non-diverse hiring practices.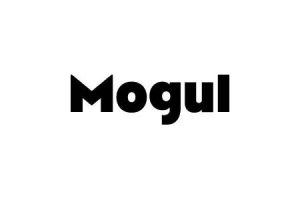 In addition to its diversity platform, Mogul offers diversity recruiting services, inclusive networking events, educational events, a job board and online social communities. City Facilities Management, which also considers itself to be a disruptor in the facilities industry, self-delivers maintenance services for refrigeration, heating and cooling systems, electrical, plumbing, food equipment, lighting, shopping carts, roof repairs, landscaping and more. In addition, it has a professional suite of services including architectural planning, design and engineering, construction, program management, energy services and facilities contract management.
City provides a full suite of end-to-end FM services to partners across North America, Europe, Australia and Asia. City works with partners in a diverse range of sectors predominantly in the grocery, retail and convenience store spaces.
Mogul is a diversity recruitment platform and one of the world's largest resources for diverse talent. Long-time clients include hundreds of top companies and Fortune 1000 organizations such as Anheuser-Busch, Bain & Co., The Hershey Company, The Honest Company, Shopify, Stanley Black & Decker and United Healthcare.
SOURCE: Mogul