— By Adam Povlitz —
Best practices and applying lessons learned during COVID-19 to commercial cleaning.
For a time, the COVID-19 pandemic ushered in an era of remorseless uncertainty, and every industry across the nation grappled with how to address the pandemic safely while making every effort to keep businesses afloat. This is especially true for retail and restaurants in our cities and neighborhoods. In the early days of the pandemic, closures caused widespread damage to our favorite shopping and dining spots. For retail outfits, operations shifted and relied on the online experience, while restaurants pivoted to carry-out and delivery only. This left the commercial facility cleaning industry under a chokehold as well. Since the stores were closed, or only open to staff, commercial cleaning contended with its share of lost business. This strangled industry in the short term, but what we learned and how we shifted spread quickly to help businesses stay open safely when possible.
Take Time to Upgrade Skills and Educate
As the pandemic increased, learning became critical. The need to understand the virus, how to protect against it, and how commercial cleaning services would change became the main focus. Infectious disease was not a new concept, but this particular virus was. Before COVID-19, commercial cleaning was usually the last line item of an operational budget. It just wasn't something many businesses wanted to invest in outside the minimum. Cleanliness became synonymous with safety and, suddenly, commercial cleaning skyrocketed — becoming a topline item for businesses.
Engaging with businesses about their particular situation allowed commercial cleaning companies with the ability to create and offer specialized cleaning services to include an educational component, frequency based on foot traffic, and how to shift back to full time operations while still maintaining a new level of cleanliness and safety. For retail outfits and restaurants, the speed and expediency of the commercial cleaning sector was the difference between shutting down or staying open with limited operations based on the nature of the business. The main focus was on upgrading service offerings, including nightly and weekly high-touch disinfection services and launching an effort to procure more electrostatic sprayers.
Commercial Cleaning Should Not Return to Normal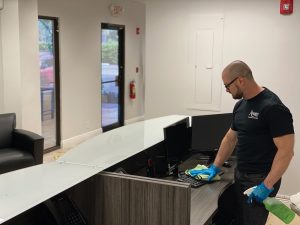 As our cities and towns reopen to full operations, businesses should expect a return to normal in all operational areas with the exception of commercial cleaning. This needs to remain a topline budget item going forward. Unfortunately, this may not be the case as some businesses will relax cleaning protocols in favor of saving money and padding bottom lines. This is particularly important for restaurants. The public perception of cleanliness has changed, and businesses are under constant scrutiny from patrons. For restaurants, it is no longer acceptable to simply wipe down a table with a dirty white rag between customers. Menus can no longer be used, then put back into circulation without being cleaned and disinfected properly. The mentality of cleanliness has transformed from bottom to top — and it needs to stay there.
Silver Linings and Applied Knowledge
Cleaning services are still a budgetary concern, with many businesses dealing with half-staff and half revenues. Still, the larger customers who want in-depth services are now understanding the necessity of more frequent cleaning as they learn more about how to reopen in the most responsible way possible.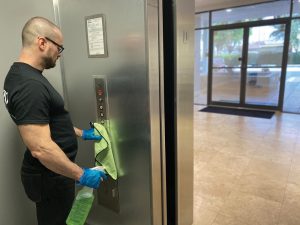 The other opportunity that commercial cleaning offers retail and restaurants is being able to learn and implement educational aspects of cleaning. For example, our franchisees go through GBAC and other environmental training courses consistently. The pandemic has promoted the importance of disinfection services, encouraging our franchisees to gain added certifications in those areas and thus increase their available service offerings. Now, companies are looking to add daytime disinfection during operating hours to their schedule, in addition to upgraded disinfection services at the end of the day. This is a new paradigm in cleaning that serves as both an opportunity and a challenge.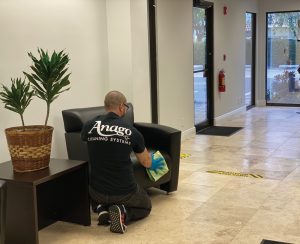 Today, the challenges remain. With businesses reopening there are shifts in the expectations of cleaning and trying to establish which services will be needed and at what frequency while keeping costs and contracts stable. With many businesses preparing to reopening 100% decisions are being made quickly. The best thing businesses can do is maintain vigilance against the spread of future viruses, engage with your customers, and maintain proper cleaning protocols learned through the COVID experience.
— Adam Povlitz is CEO and president of Anago Cleaning Systems, one of the world's leading franchised commercial cleaning companies and a leader in technological advances relating to business operations and janitorial services. He is an ISSA Cleaning Industry Management Standards Expert.
classic-editor-remember:

classic-editor

abkw-text:
Tagged under