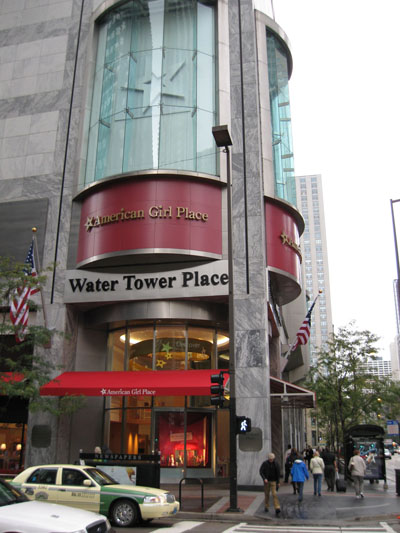 Chicago — Englewood Construction has forecasted two classes of retail to supply the most construction opportunities in 2013 — value and luxury. 

Chicago — Englewood Construction has forecasted two classes of retail to supply the most construction opportunities in 2013 — value and luxury. The Lemont, Ill.-based commercial builder also predicted an uptick in restaurant development and a squeeze on middle-market retail.
 
Integrating Retail Dichotomies
While value-based stores and high-end shops meet today's retail demands, the development of both destinations will look different in 2013. Unlike the segregated past with the big box value seeker shopping in a completely different locale than the high-end couture spender, William Di Santo, president of Englewood Construction, predicts more integration, with these two types of shoppers strolling down the same retail street.
 
"No longer will new or renovated shopping centers only cater to one set of buyers or income bracket, but rather, most locations will offer a wider variety of retailers," Di Santo says. "Look at it this way, who could have predicted that in 2013 a '99 Cents Only' store would be in Beverly Hills?"
 
Chicago's Magnificent Mile has also evolved along this line. "Michigan Avenue used to be reserved only for luxury retailers," Di Santo says, "but as the economy, demographics and shopping habits change, so too do the retailers. The value stores bring more foot traffic, more revenue and eventually more new stores to the area."
 
On the Mag Mile, domestic and international luxury retailers such as Neiman Marcus, Bloomingdales, Niketown, Saks Fifth Avenue and Salvatore Ferragamo have initiated major renovations of their existing stores, and new stores like Tommy Bahama, Coach, Barbour and Burberry's are building out locations along "The Avenue."
 
On the value-based side, Nordstrom Rack has opened on Michigan Avenue, Marshalls on Rush and Ontario, and nearby on State Street, TJ Maxx, H & M, Old Navy and Target are all holding court just down the street from higher-end Macy's.
These micro examples will emerge in macro retail and restaurant development nationwide. "The trends we are seeing on Michigan Avenue are also applicable to smaller markets," Di Santo says. "In a very real sense, the Magnificent Mile is a microcosm of the domestic economy and buying trends throughout the nation, making it a great barometer for the commercial construction industry."
Bringing in Restaurants
Despite recent growth in the value and luxury segments, Internet shopping has taken a toll on brick-and-mortar operations. But mall owners and developers are turning to a different type of tenant to fill vacancies — restaurants.
 
"Fast-casual food franchises inside shopping centers and new standalone restaurants on out-lots have become a major driver of commercial construction projects," Di Santo says. "Restaurants still offer an experience and entertainment value that the online market cannot compete with."
 
On and just off the Mag Mile, an influx of new restaurants is arriving in 2012 and 2013; Del Frisco's, Michael Jordan's Steakhouse and Season's 52, while restaurants such as Nomi are embarking on major Chicago restaurant remodels.
Squeezing the Middle
A big question mark remains surrounding the middle-market retailers and restaurateurs. Can the Limited, Gap and Talbots stores along with the TGI Friday's, Red Robin Gourmet Burgers and Chili's restaurants survive in a market that is looking for high-end products at a perceived value?
 
"In the past, this has generally been the most successful market to start new retail construction projects due to their popularity," Di Santo says. "But as growth builds in the other two ends of the spectrum — value and luxury stores — the middle-market is the most susceptible to a downturn."
SOURCE: Englewood Construction