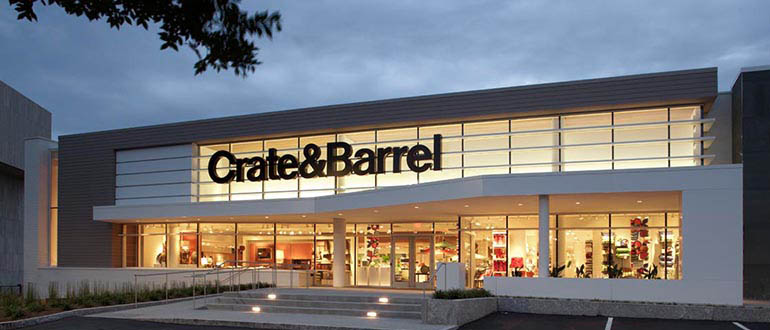 Chicago — Crate & Barrel Holdings, Inc. (CBH) has promoted three executives. Alicia Waters, who previously served as chief marketing officer, has been named executive vice president for Crate & Barrel and Crate & Kids. Sebastian Brauer, who previously served as vice president of product design and development, has been named senior vice president for product design, development and metaverse. Joan King, who previously served as senior vice president of e-commerce and international, has been named executive vice president of digital and international growth.
Waters has been an innovator within the organization for more than 7 years, leading marketing efforts across every brand within the company. In her new role, she will be responsible for driving the strategic direction of the business from product and marketing, to retail operations, digital excellence and employee engagement, continuing her track record of successful retail leadership with her notably mindful, strategic and people-first management style.
Since joining the company in 2018, Brauer has elevated the Crate and Barrel brand's product offering, style and innovation across all categories. In his new role, he will continue to oversee the product design, development and visual merchandising teams for Crate & Barrel brands and will also take on responsibility for the company's strategic vision of the future metaverse and web3.
King first joined Crate & Barrel in 2001 and has innovated the online customer experience by delivering a seamless and inspirational digital experience across CBH brands on all devices, apps and in-store solutions. Today, nearly 65% of total CBH sales are online and the company's omnichannel service solutions are some of the most progressive in the industry. In her new role, King will continue to lead and build the digital vision across all brands as well as lead the company's international expansion into new markets this year.
"All three individuals are strong, purpose-driven leaders and have continuously brought value and innovation to the business," says Janet Hayes, CEO, Crate & Barrel Holdings Inc. "Their leadership has been fundamental to our customer-centric mindset and I know they will continue to lead Crate & Barrel Holdings into the future with vision, drive and intention."
Global specialty retailer Crate & Barrel Holdings, Inc. curates inspiration for the modern home, connecting the creative work of artisans and designers to people and places around the world. Today, the company is a member of the Otto Group and operates over 100 Crate & Barrel, CB2 and Hudson Grace stores throughout the U.S. and Canada, with franchise locations in 9 countries. For more information, visit www.crateandbarrel.com.
SOURCE: Crate and Barrel Holdings, Inc.
classic-editor-remember:

classic-editor

bs_sponsor_advertiser_id:

109286

bs_sponsor_advertisement_id:

bs_ads_disabled:

abkw-text: