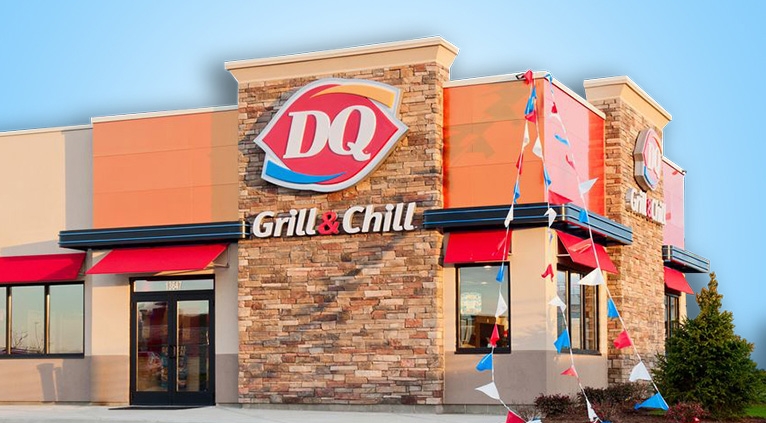 Minneapolis — American Dairy Queen Corporation (ADQ) has added Julie Davis to the corporate team as the brand's new franchise development director. For nearly 20 years, Davis has held franchise development leadership positions with various brands in the QSR space including Schlotzsky's, Popeyes, Dunkin' Brands and El Pollo Loco.
Since its inception in 1940, when the first Dairy Queen location opened in Joliet, Ill., the chain has been a frontrunner in the quick-service restaurant (QSR) industry. With more than 6,800 franchised locations, over 2,700 of which are the new DQ Grill & Chill model, the brand's growth momentum is showing no signs of slowing down. The company plans to put a large focus on technology and growth moving into 2019.
"I was confident in the strong franchising system and extremely inspired by the way the corporation has incorporated technology solutions into the business," says Davis. "From site selection to mapping analytics, and even inside the building with the consumer facing technology and LMS training solutions, the Dairy Queen brand has both a rooted history and a forward-thinking outlook when it comes to the business. These two qualities combined have positioned it as a leader in the segment."
Davis will spearhead growth through a multi-unit lens utilizing technology to target both new and existing markets with forecasted success. Specific markets of interest include Sacramento, Calif.; Baltimore; and Orlando, Fla.
International Dairy Queen Inc. (IDQ), based in Minneapolis, is the parent company of American Dairy Queen Corporation. Through its subsidiaries, IDQ develops, licenses and services a system of more than 6,800 locations in the United States, Canada and more than 25 other countries. IDQ is a subsidiary of Berkshire Hathaway Inc. For more information, visit http://www.DairyQueen.com.
SOURCE: International Dairy Queen