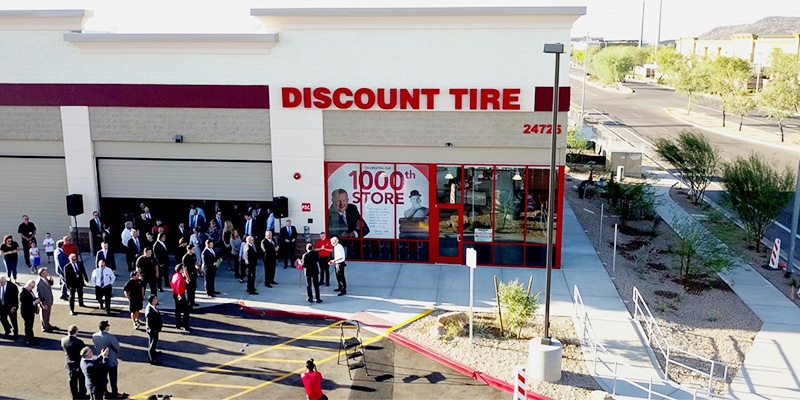 Scottsdale, Ariz. — DISCOUNT TIRE, the world's largest independent tire and wheel retailer, has opened the franchise's 1,000th tire store, located in Phoenix.
"This is an incredibly exciting day for the DISCOUNT TIRE family and we are proud to be sharing this achievement with the Phoenix community," says Lisa Pedersen, assistant vice president, marketing at DISCOUNT TIRE. "Reaching 1,000 stores is truly a testament to Bruce Halle's dream and commitment to treating people right. Bruce always said, 'Once we get to 1,000, let's go open the next thousand — as long as we stay true to who we are.' We will continue to responsibly grow and honor Bruce's legacy on which the company was built."
Founded in 1960 by Halle, DISCOUNT TIRE has grown from a one-man tire shop in Ann Arbor, Mich., into the nation's leading tire retailer. The company reached 200 stores in 1990 and has doubled in size since reaching store number 500 in 2002. Today based in Scottsdale, Ariz., the tire retailer currently has stores in 34 states, with plans to expand in three more states in the near future.
For more information, visit www.discounttire.com.
SOURCE: DISCOUNT TIRE
Tagged under