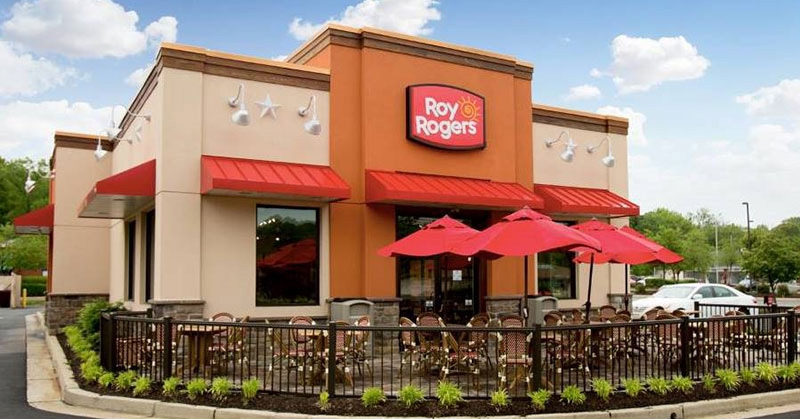 Frederick, Md. — Roy Rogers® Restaurants has signed an agreement with Burger Brothers Restaurant Group, a multi-brand franchise developer with locations throughout Long Island, Brooklyn and Queens, to open seven new restaurants throughout Nassau and Suffolk counties, as well as Queens. The Western-themed quick-service concept plans to open its first new restaurant on Long Island in fall 2019.
"We haven't had a location on Long Island in many years, and we've received many requests from devoted fans to return," says Jim Plamondon, co-owner of Roy Rogers Franchise Company LLC. "A year from now, we'll be answering those requests with a brand new site. Moreover, we're thrilled to be bringing our legendary concept back to the area in partnership with great operators like John and Jeff Froccaro. They have an excellent track record of developing successful restaurants, and will be a great addition to our system in optimizing performance of their own sites and reintroducing the brand to Long Island."
Long Island's last Roy Rogers closed in November 2010 during a period when Plamondon and his brother, Pete Jr., who jointly purchased the rights to franchise the concept in 2002, were whittling down the system to reach a solid base of sites that could meet the high standards they had for the concept. Over time, the chain has been opening new and renovated sites in Maryland, New Jersey, New York, Virginia and West Virginia, primarily through franchising. The company has debuted 10 new restaurants since the start of 2015, and is now looking to add two to four units per year in strategic markets throughout the East.
Based in Frederick, Md., Roy Rogers® is a chain of western-themed quick-service restaurants that is currently celebrating its 50th anniversary. Roy Rogers Restaurants was founded in 1968, and currently consists of 24 company-owned restaurants and 29 franchise restaurants in six states. For more information, visit www.royrogersrestaurants.com.
SOURCE: Roy Rogers® Restaurants