Lake Buena Vista, Fla. — Levy Restaurants will open Paddlefish, its newest dining experience at Disney Springs, on February 4, 2017. The seafood-centric restaurant, formerly known as Fulton's Crab House, has undergone an extensive, multimillion-dollar transformation.
The aesthetic of Paddlefish was inspired by a modern, seafaring yacht with clean lines, crisp designs, refined woods and a sophisticated color palette of blues and grays. Purposeful elements will be showcased in the dining areas such as booths that are put into spaces with great views and a bar that overlooks the paddlewheel. Unique design features include opening up all of the windows for an open-air feel and bar areas decorated with brass accents that resemble fish gills.
"We're excited to embark upon Paddlefish's next voyage, and can't wait for guests to share this new experience with us," says Andy Lansing, president and CEO of Levy Restaurants. "As Disney Springs evolves and grows, we're looking forward to sharing this newly reimagined restaurant with both vacationers and Florida locals."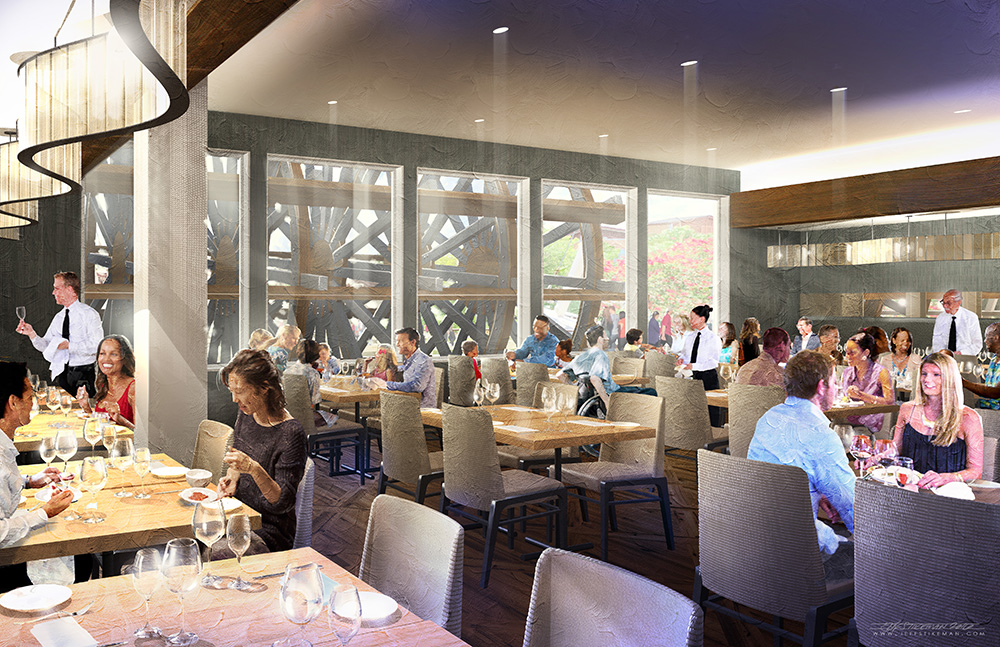 There will be three unique dining room experiences on the ship, which can seat a total 760 guests. Guests can enjoy their meal in the main dining room, in the "Boil Room" where guests can create their own seafood boils, or on the rooftop deck where guests can sip on shared punch bowls and snack on shared plates while soaking in the sun and views of Lake Buena Vista and Disney Springs. Paddlefish also offers versatile private dining rooms and event spaces to accommodate celebrations or meetings from 20 to 1,000 guests.
Docked on the shores of Lake Buena Vista, Paddlefish is the only venue in Disney Springs to offer rooftop-level waterfront dining. For more information, visit www.paddlefishrestaurant.com/
SOURCE: Paddlefish