Wilmington, N.C. — On July 14, 2018, Dollar General opened its 15,000th store, located in Wilmington, N.C.
"Opening our 15,000th store is a major milestone for Dollar General," says Todd Vasos, Dollar General's CEO and a Wilmington native. "Since our humble beginnings in Scottsville, Ky., almost 80 years ago, we have become one of the fastest growing retailers in the U.S., created tens of thousands of jobs and grown into a trusted partner for countless communities in 44 states, including 800 store locations in North Carolina."
"Congratulations to Dollar General on the opening of their 15,000th store!" says Bill Saffo, mayor of Wilmington. "The City of Wilmington is honored to be the site of this milestone, and we know this store will be a fine addition to the neighborhood."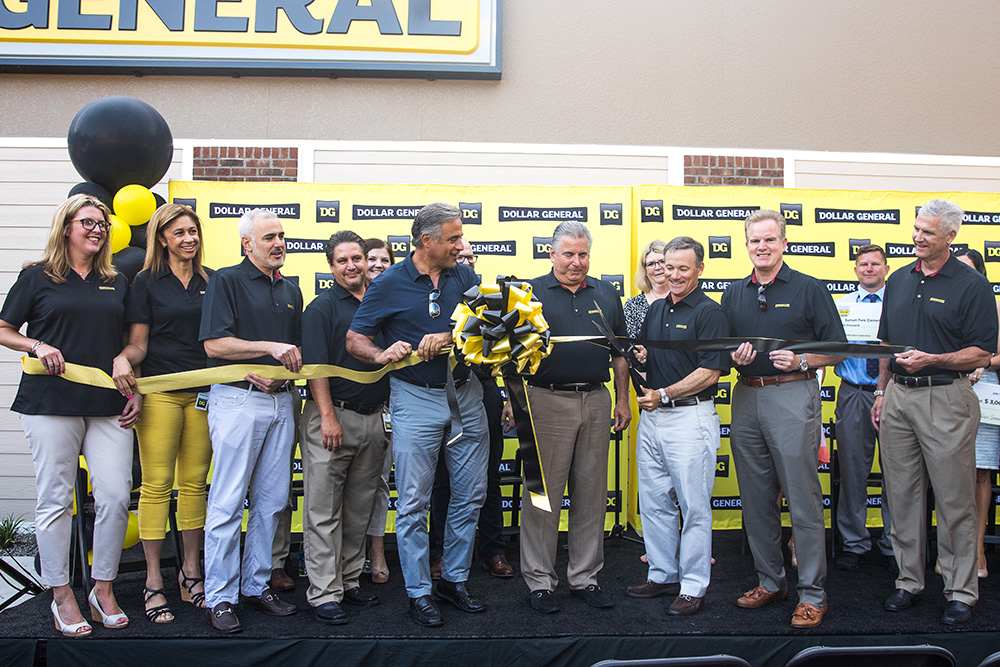 Dollar General was originally founded in 1939 as Turner and Son Wholesale by J.L. Turner and Cal Turner, Sr. The father-and-son team pioneered the dollar-store concept when they opened the first Dollar General retail location in Springfield, Ky., in 1955. Today, Dollar General employs more than 130,000 people through 15,000 retail stores and 15 distribution centers in 44 states.
For more information, visit www.dollargeneral.com.
SOURCE: Dollar General