Austin, Texas — Cobblers Direct, the online spin-off of the world's largest and most trusted shoe, boot, belt and handbag repair company based in Austin, Texas, is partnering with DSW Designer Shoe Warehouse to offer high quality shoe repair services in all 500+ stores across the country.
Shoe repair is a rapidly growing need, and with few local cobblers left to meet the demand, the new partnership with Cobblers Direct gives DSW customers instant, nationwide access to expert shoe repair.
"DSW is hyper-focused on delighting our customers, offering diverse brands and delivering products with speed, and we coordinate with the best partners to make our business succeed," says Doug Howe, president of DSW Designer Shoe Warehouse. "We want customers to enjoy and get the most out of their purchases, so if they ever need a product repair, DSW's partnership with Cobblers Direct ensures convenient access to highly experienced and skilled repair services."
The new shoe repair program allows customers to scan a QR code at their local DSW store, place an order on a smart device, and then hand their items to a DSW associate at the counter. Cobblers Direct works closely with the customer to understand their repair needs, completes the repairs, and when finished, the customer returns to the same DSW store for pickup.
"We believe that repairing shoes, boots and bags — and not throwing them away — will lead to a healthier planet and happier humanity", says Stephen Kelly, co-founder and CEO of Cobblers Direct. "Together with DSW, shoe lovers all over the country now have easy access to expert repair services so they can enjoy their beloved items once again."
For more information, visit DSW Shoe Repair Services.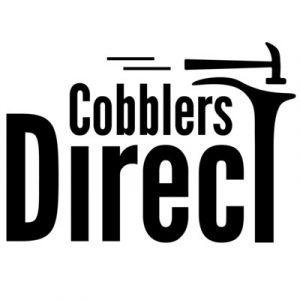 Cobblers Direct has been repairing shoes, boots, belts, handbags and all-things-leather since 1906. The company seeks to encourage consumers to "repair over replace." For more information, visit www.cobblersdirect.com.
Designer Brands is one of the world's largest designers, producers and retailers of the most recognizable footwear brands and accessories with nearly 650 stores across the U.S. and Canada. Its retailing operations are under the DSW Designer Shoe Warehouse and The Shoe Company banners. For more information, visit www.designerbrands.com.
SOURCE: Cobblers Direct