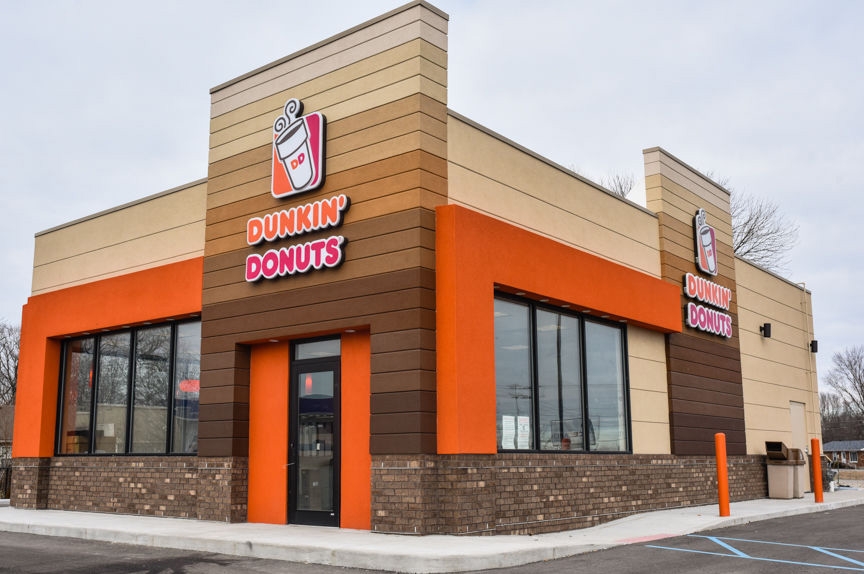 Canton, Mass. — Dunkin' Brands Group, Inc., the parent company of Dunkin' Donuts (DD) and Baskin-Robbins (BR), has appointed David Hoffmann as its new chief executive officer, effective immediately. He will also serve on the company's board of directors and remain president of Dunkin' Donuts U.S. The members of the Dunkin' Brands leadership team will now report to Hoffmann, who is succeeding Nigel Travis. Travis is retiring from the role he has held since January 2009.
In addition, Travis has been named executive chairman of the board of directors and will remain actively involved with the company, with a particular focus on the continued development of the international businesses.
"When we recruited Dave to Dunkin' Brands 18 months ago with the intent that he would succeed me as CEO, we knew that we were getting a world-class leader with extensive restaurant industry expertise, and he has exceeded all of our expectations. From his development and implementation of the Dunkin' Donuts U.S. Blueprint for Growth, to the relationships he has forged with our franchisees and the talent management skills he has exhibited, Dave has demonstrated he is exactly the person to lead the next phase of our global growth," says Travis. "I look forward to supporting him in his new role."
Hoffmann joined Dunkin' Brands as president of Dunkin' Donuts U.S. in October 2016. Since that time, he has overseen the implementation of a multi-year Blueprint for Growth designed to transform Dunkin' Donuts into the leading beverage-led, on-the-go brand. He has also led all aspects of Dunkin' Donuts' U.S. operations, supply chain, marketing, consumer packaged goods (CPG) growth, digital innovation and franchise development. Additionally, he has directed the creation of Dunkin' Donuts' next-generation concept store, overseen the addition of hundreds of net new Dunkin' restaurants in the U.S. and advocated for numerous sustainability initiatives.
Before joining Dunkin' Brands, Hoffmann spent a total of 22 years with McDonald's Corporation including time as a crew member while in high school. He later rejoined the company, post MBA, and after working in field operations, moved to the corporate office where he held leadership positions in several key functions including strategy and insights, development, training, operations and supply chain. In 2008, he was named McDonald's vice president of strategy and franchising in Japan, and later held general management positions covering a wide range of international markets. He was ultimately named president, high growth markets, which included China, South Korea, Russia and several additional European markets.
With more than 20,000 points of distribution in more than 60 countries worldwide, Dunkin' Brands Group, Inc. is one of the world's leading franchisors of quick-service restaurants (QSR) serving hot and cold coffee and baked goods, as well as hard-serve ice cream. At the end of the first quarter 2018, Dunkin' Brands' 100% franchised business model included more than 12,500 Dunkin' Donuts restaurants and more than 7,900 Baskin-Robbins restaurants. Dunkin' Brands Group, Inc. is headquartered in Canton, Mass.
SOURCE: Dunkin' Brands Group, Inc.