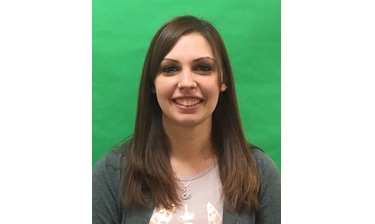 Latham, N.Y. —DWM Construction & Renovation has promoted Hannah Bourque to project manager. She previously served as project coordinator, where she was responsible for organizing, estimating and overseeing large bids and jobs for DWM's national clients. Bourque's commitment to adhering to budgets and timelines made her the natural choice to fulfill the role of project manager for DWM's fast-growing division.
"Since joining DWM [in 2017], Hannah has been instrumental in the growth and successes of DWM's Construction & Renovation division," says Ryan Knapp, director, DWM Construction & Renovation. "Hannah's experience, focus and calm demeanor will certainly benefit clients as she grows her responsibilities within DWM."
In Bourque's new role, she will play a larger part in overseeing the completion of projects from planning to completion. She will play a key role in implementing division-wide best-practices through participating in new hire training and development.
Founded in 1997, DWM is a full-service facility solutions company that specializes inside the box. Under its three divisions (Facilities Maintenance, Construction & Renovation and Water Filtration), the company handles anything from day-to-day break-fix items and water filtration to FF&E, rollouts and full remodels.
SOURCE: DWM Construction & Renovation