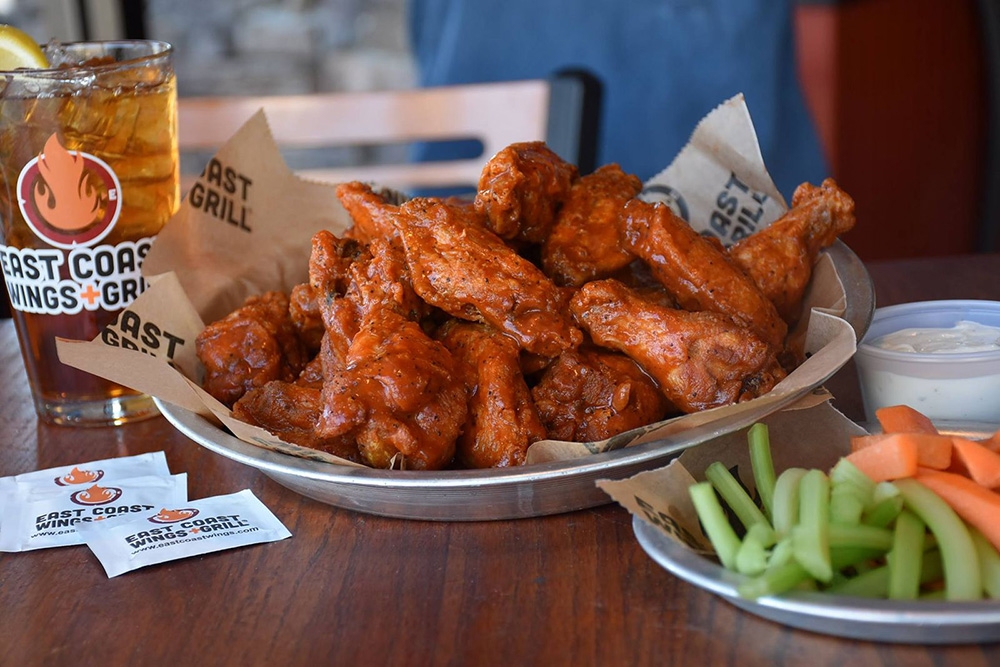 Lynchburg, Va. — East Coast Wings + Grill, a North Carolina-based, family-dining franchise, opened its first Virginia location in Lynchburg on May 7, 2018.
The new restaurant is the first foray into restaurant ownership for longtime Lynchburg residents Mike and Leah Morrell. After opening their first restaurant in Lynchburg, the Morrells plan to open additional locations in Virginia.
"After finding the opportunity about 5 years ago, we bought the East Coast Wings + Grill rights in 2017. It is rewarding to see it finally manifest and become a reality," says Mike Morrell. "Having lived in Lynchburg for almost 30 years, Leah and I understand the market and know that the community members will love the food."
East Coast Wings + Grill is a fast-growing, casual, family dining franchise that puts the spotlight on buffalo wings. Currently, the burgeoning franchise has more than 60 locations nationwide operating or in various stages of development. For more information, visit http://www.eastcoastwings.com.
SOURCE: East Coast Wings + Grill
Tagged under