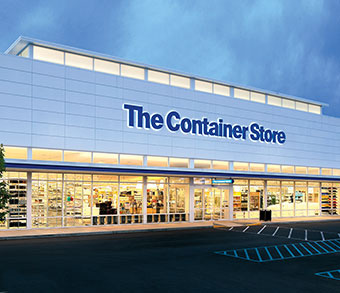 Chicago — ECS Global is a retail solutions company that helps businesses, including retail stores, strengthen their communication with their customers with the ECS5 retail solution system. ECS5 integrates all communications to the customer, including digital and print signage, multimedia displays, shelf tags, promotions and more, all in one central system. From this system, retail stores can easily manage and provide impactful retail communication across locations. One of the latest retail stores to harness the power of ECS5 is The Container Store.
The Container Store is a retailer that provides various types of containers and other storage solutions for homes and offices. With more than 90 locations across the U.S., managing its signage, branding and messaging effectively is important to ensure that its customers get accurate and up-to date-messaging in every location.
"We have always believed that our in-store product signage serves as a silent salesperson for our customers when they're not working directly with one of our experts," says Peggy Doughty, vice president of visual merchandising for The Container Store. "It is a huge focus and time commitment to ensure our signage is where it needs to be, when it needs to be."
ECS5 allows retailers like The Container Store to manage their signage in every location from one place. Within the system, stores can integrate their planogram, inventory and pricing information and even design and print paper signage, including electronic shelf tags on demand. This saves employees time when printing signs and minimizes waste. ECS5 also allows for complete management of digital signage and displays, as well as electronic shelf tags. Digital displays can be updated instantly in real time to convey the most accurate and up to date information. Within ECS5, The Container Store can also designate what messaging is shown in which location for prices and promotions that vary between locations.
"We are pleased to have a solution that will enhance The Container Store's commitment to delivering a high level of customer service through store signage," says Derek Buchanan, CEO at ECS Global Inc. "This will also result in significant time savings for The Container Store and will allow them to distribute signage to their stores the way they want to."
ECS Global Inc. provides software solutions for retail businesses that allow for impactful retail communication across multiple locations. ECS5 is a software solution that integrates digital and print signage and allows businesses to manage their messaging and branding from one central location in real time. For more information, visit https://www.ecsglobalinc.com.
SOURCE: ECS Global Inc.
classic-editor-remember:

classic-editor

bs_sponsor_advertiser_id:

109286

bs_sponsor_advertisement_id:

bs_ads_disabled:

abkw-text:
Tagged under