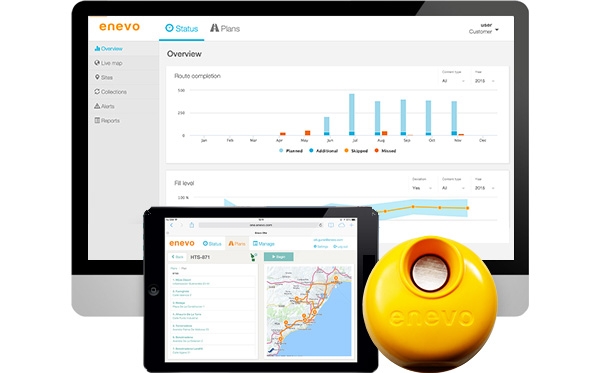 Boston — Enevo, a leader in smart waste management, has appointed waste industry veteran Ric Hobby as president and general manager for Enevo North America. In his new capacity, Hobby will oversee Enevo's rapidly growing sales and operations efforts in North America.
"I'm very pleased to welcome Ric Hobby to lead our fast-growing North American team," says Fredrik Kekäläinen, CEO of Enevo. "Ric's extensive experience in the waste and recycling industry perfectly positions him to help our broad and growing customer base transform their operations with data-driven, efficient solutions. Ric and his team have a mission to support the industry with smart technology that unlocks significant efficiency and cost savings."
With over 16 years of successful waste industry leadership, Hobby's previous roles have been with such organizations as The Miner Corporation, HAVI Global Solutions, SMS Assist, Waste Management/Oakleaf Waste, Republic Waste Services and Wastequip.
Founded in 2010, Enevo is a forward-thinking company with a vision to transform the financial, environmental and social impact of waste. By collecting and analyzing data from refuse containers across the world, Enevo is able to create efficiencies and cut the cost of waste collection and recycling. Enevo simplifies, de-risks and optimizes the waste management process, helping to make a sustainable waste-free environment a more achievable proposition.
Enevo is headquartered in Espoo, Finland, with offices in the U.S., UK, Germany, Hong Kong and Japan.
SOURCE: Enevo
Tagged under