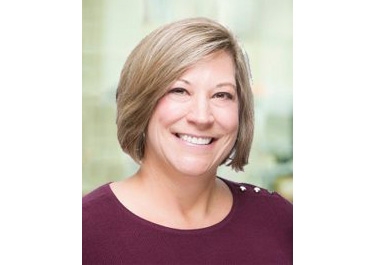 Columbus, Ohio — FacilitySource, a national, tech-enabled facilities management company, has added Christine Kowalczyk as chief operating officer. Kowalczyk brings more than 20 years of global service operations and client management leadership to her new role at FacilitySource.
"Christine's expertise in client onboarding, operational modeling, technology utilization, client management strategy, organizational efficiencies and call center operations signifies a critical addition to our executive leadership team as our organization navigates this exciting period of growth," says Bill Hayden, chief executive officer, FacilitySource. "Her background and passion for building great teams makes Christine a great fit to help take FacilitySource's operations to the next level."
As FacilitySource continues to grow and expand its technology platform delivering integrated facilities management to its clients, hiring world-class talent remains a top priority. In 2017, FacilitySource announced record-setting client acquisitions and expansions, growing by over 50%. That momentum has carried into 2018, with a record quarter of new client signings in first quarter 2018.
Kowalczyk will oversee all service delivery and operational functions for FacilitySource.
Prior to joining FacilitySource, Kowalczyk's professional background included roles in operations, finance and program management. In her most recent position with Connexions Loyalty, a global leader in customer loyalty strategies, Kowalczyk was tasked with leading client growth strategy.
FacilitySource, LLC provides innovative, technology-driven, single-source facility management and support solution to leading brands in retail, banking, logistic, healthcare and many other sectors. Established in 2005, FacilitySource is a portfolio company of Warburg Pincus, a global private equity firm. For more information, visit www.FacilitySource.com.
SOURCE: FacilitySource, LLC
Tagged under