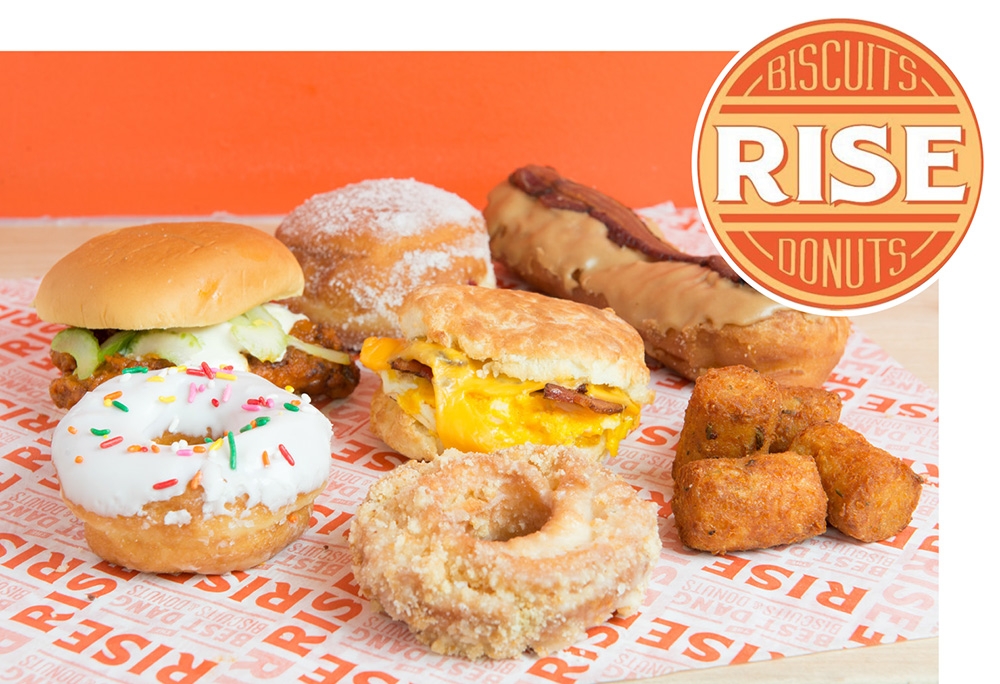 Durham, N.C. — Rise Biscuits Donuts, a fast growing biscuits and donuts chain, has signed a five-unit franchise deal for the greater Kansas City area. The upcoming Kansas City locations — expected to be on both sides of the Missouri and Kansas state lines — will be the first to hit the Midwest.
Franchisee Ryan Cook is plotting to open the new locations over the next 5 years, and is currently looking for real estate options in Missouri's Jackson, Platte and Clay counties, and Kansas' Johnson and Douglas counties.
"I was initially drawn to Rise Biscuits Donuts because of its high-quality product and family-friendly environment, which I think will be a welcome addition to the Kansas City area," says Cook. "The gourmet donut concept offers something for everyone, from scratch-made donuts to made-to-order sandwiches served on Rise's famous southern biscuits and rolls."
Rise Biscuits Donuts is partnered with Fransmart, the industry-leading franchise development company behind household brands like Five Guys Burgers & Fries and The Halal Guys, as its exclusive franchising partner to grow the brand. For more information, visit http://www.fransmart.com/apply-for-a-rise-donuts-franchise/.
Rise was founded in 2012 by Culinary Institute of America-trained chef Tom Ferguson. The first location opened in 2012 in Durham, N.C. Rise currently operates 18 locations in eight states, with more than 150 units in development in major U.S. media markets.
SOURCE: Rise Biscuits Donuts
Tagged under