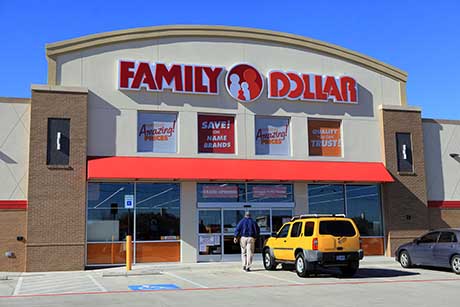 Chesapeake, Va. — Variety store chain Family Dollar will close 390 stores this year and make changes to the stores it is keeping open as the retailer seeks a turnaround.
Dollar Tree Inc., which purchased Family Dollar in 2015 for nearly $9 billion in cash and stock, plans to revitalize the brand with store closures and a rebranding of some locations to Dollar Tree. In addition, some locations will be renovated to include $1 Dollar Tree merchandise sections.
Family Dollar sells a variety of items for under $10 at rural and urban locations. Dollar Tree sells all items in its stores for $1 in mostly suburban locations. At the close of the fourth quarter of 2018, the company operated 8,200 Family Dollar stores and 7,000 Dollar Tree stores.
"We are confident we are taking the appropriate steps to reposition our Family Dollar brand," says Dollar Tree CEO Gary Philbin.
On March 6, Dollar Tree reported better-than-expected quarterly same-store sales, with Dollar Tree stores showing a 3.2% increase during the fourth quarter. Same-store sales at Family Dollar only rose 1.4% during the critical holiday season.
"Family Dollar has never performed as well as Dollar General," says Jeff Green, retail real estate consultant at Jeff Green Partners. "In many rural markets where you don't have a Walmart, their competitor Dollar General blows them away."
"Also, Walmart continues to gain market share in these smaller markets where there is a Family Dollar, so I think some of those locations have been hurt because of that," adds Green.
Dollar Tree's stock price jumped from $95.14 per share to $97.68 on March 6 after news of the store closures broke. However, this is still down from $104.36 one year earlier and a 5-year high of $115.43 on Jan. 26, 2018.
— David Cohen
abkw-text: