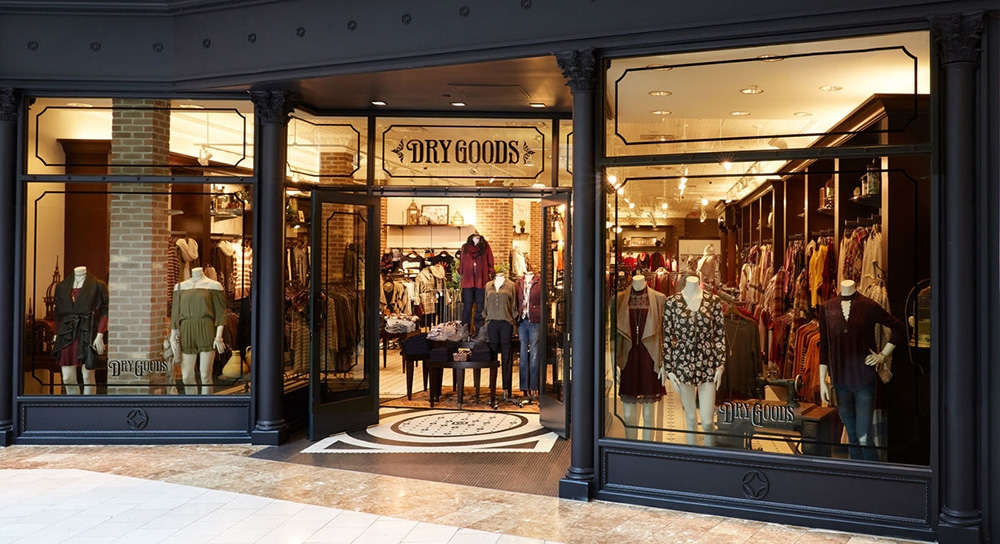 Davenport, Iowa — Fashion destination Dry Goods plans to open 12 additional national locations in 2018. The openings are part of the boutique retailer's nationwide growth plans to showcase the latest fashion trends to young shoppers across the country. Dry Goods USA is a subsidiary of Von Maur Department Store. The new stores will open at the following locations:
Opening Spring 2018
The Shoppes at Grand Prairie (Peoria, Ill.)
Polaris Fashion Place (Columbus, Ohio)
Tuttle Crossing (Columbus, Ohio)
West Acres (Fargo, N.D.)
Opening Summer 2018
Westroads Mall (Omaha, Neb.)
Crossroads Mall (Kalamazoo, Mich.)
NorthPark Mall (Davenport, Iowa)
The Greene (Dayton, Ohio)
St. Louis Galleria (St. Louis, Mo.)
West County Center (St. Louis, Mo.)
Opening Fall 2018
Columbia Mall (Columbia, Mo.)
Summit Mall (Akron, Ohio)
"Our merchandise assortment is perfect for young customers wanting to create a look inspired by the latest fashion trends," says Jim von Maur, president of Von Maur, the parent company of Dry Goods. "We are excited to continue driving the tremendous success Dry Goods has experienced with the opening of several new locations throughout the year, and we look forward to delivering a distinctive shopping experience to shoppers across the country."
Dry Goods USA, a subsidiary of Von Maur Department Store, opened its first location in 2010 in Aurora, Ill. The company currently operates 27 stores in eight states. For more information, visit www.drygoodsusa.com.
SOURCE: Dry Goods USA