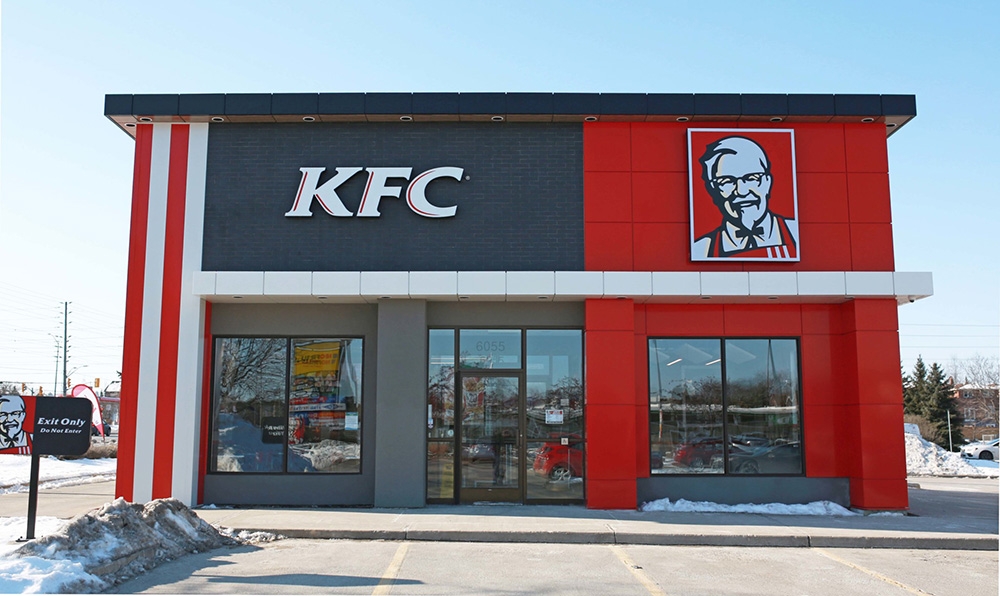 Vaughan, Ontario — Franchise Management Inc. (FMI) has acquired Saskatchewan-based El-Rancho Food Services Limited. The sale includes all of El-Rancho's 21 KFC assets throughout Saskatchewan and Manitoba and brings FMI's total Canadian KFC restaurants to 85. FMI also operates KFC restaurants in Newfoundland, New Brunswick, Nova Scotia, Prince Edward Island, Quebec and Ontario.
In addition to the sale, FMI has committed to opening 12 new KFC units by 2020, including nine assets in Atlantic Canada, two in Saskatchewan and one in Ontario. This acquisition solidifies FMI as one of KFC Canada's largest franchisees and helps the brand unlock further growth from coast-to-coast.
"2017 was an incredible year for KFC Canada," says Nivera Wallani, general manager, KFC Canada. "FMI is one of our leading franchisees, and their vast capabilities and commitment to growth make them a valuable partner as we seek to become a 1,000-restaurant brand in Canada. We look forward to growing our partnership with FMI."
"FMI is eager to bring its expertise to KFC in Saskatchewan. El-Rancho's restaurants are among the best run in the KFC community and we're extremely proud to carry on their tradition of operational excellence," says Greg Walton, operating partner, FMI. "FMI believes the KFC brand is poised for continued growth across Canada including Saskatchewan."
In 1955, El-Rancho opened Canada's first-ever KFC on 8th Street in Saskatoon, which Colonel Sanders himself sealed with a handshake. Since then, El-Rancho has become a staple in the province of Saskatchewan, delivering consistent growth for KFC over the last 63 years.
Founded by Colonel Harland Sanders in 1952, KFC is now the world's most popular chain of chicken restaurants. To this day, the Colonel's own blend of 11 herbs and spices is still used to season the chicken and remains a very closely guarded secret. Today, KFC is a subsidiary of Louisville, Ky.-based YUM! Brands Inc. and has more than 600 locations in Canada. For more information, visit www.kfc.ca.
Franchise Management Inc. (FMI) is one of the largest restaurant operators in North America with Pizza Hut, KFC, Panera Bread, Taco Bell and Robin's locations. FMI also owns and operates Grab N Go Convenience Stores in Atlantic Canada. All operations are based at the FMI Support Center in Woodstock, New Brunswick. For more information, visit www.fmigroup.ca.
SOURCE: KFC Canada