Wayzata, Minn. — CRISP & GREEN, an innovative, wellness-driven fast-casual brand that blends nutritious foods, community and fitness, plans to expand into the Florida market with 10 stores set to open in Tampa and Orlando (with more being announced soon).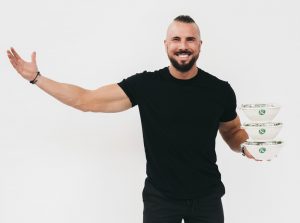 Started by CEO and Founder Steele Smiley (at left), CRISP & GREEN — the first grab 'n go salad shop and part-time fitness house — first opened in Wayzata, Minn., in 2016 and has since grown to become one of America's fastest growing fast-casual franchises. It is known to have a cult following in every market it enters with 20% of customers visiting 3 times a week or more to savor the chef-crafted menu featuring salads, grain bowls and smoothies. With an annual unit volume per store at $1.8+ million, CRISP & GREEN is on track with the top fast-casuals in the country. The company is on track to triple in size this year, while providing hundreds of jobs in the communities it operates in.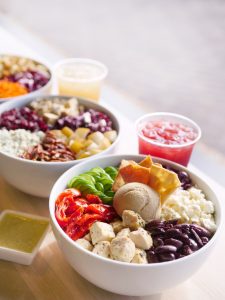 Expansion into the Florida market is a key part of Smiley goal of taking CRISP & GREEN national. A leader in the plant-based space, Smiley has a knack for building national and international lifestyle and wellness brands dedicated to creating healthier, happier and stronger communities.
SOURCE: CRISP & GREEN