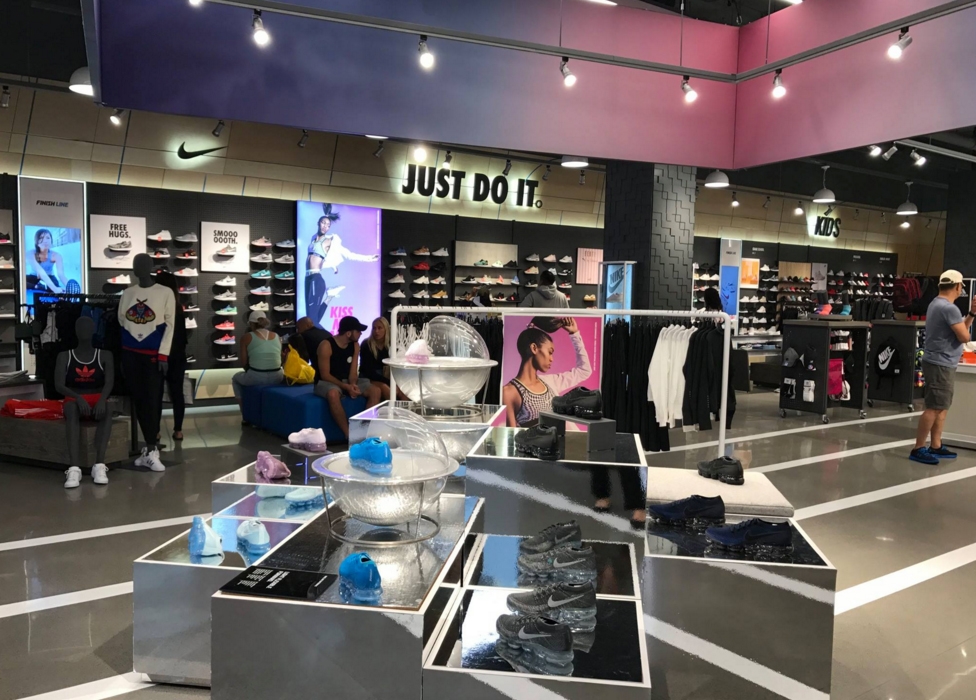 Indianapolis — Athletic retailer The Finish Line, Inc. will open its revamped Los Angeles flagship store in the Del Amo Fashion Center on November 10, 2017. The updated retail space features a fresh design concept that highlights key product offerings from brand partners and new digital display integrations.
"Our elevated store concept continues Finish Line's effort to authentically connect with our consumers and demonstrate category-leading digital capabilities," says Mike Grimes, senior vice president, brand and consumer experience at Finish Line. "Elevated brand partner displays and cutting-edge technologies set a new in-store standard that strengthen Finish Line's position as the destination for the latest and greatest sneakers in the marketplace."
The Del Amo store — the third Finish Line location to receive these updates alongside Woodfield Mall in Chicago (pictured here) and Roosevelt Field in New York — puts technology at the center of the store's total experience, creating unique, immersive customer interactions.
The Finish Line, Inc. is a premium retailer that carries the latest and greatest shoes, apparel and accessories. Headquartered in Indianapolis, Finish Line runs approximately 950 branded locations in U.S. malls and shops inside Macy's department stores. For more information, visit www.finishline.com.
SOURCE: The Finish Line, Inc.