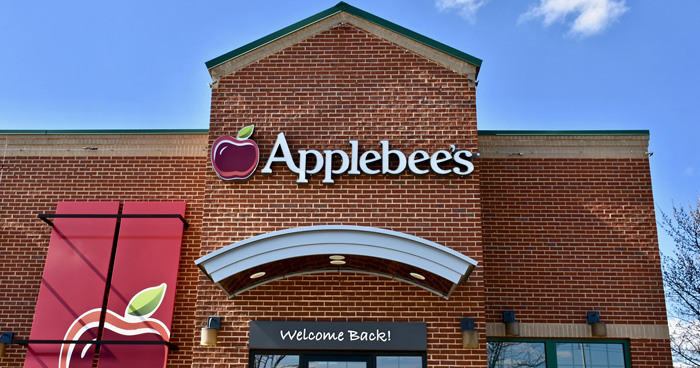 San Francisco — Flynn Restaurant Group, the largest restaurant franchisee in the U.S., has made some recent promotions in its operations team. The new promotions will include two new vice presidents of operations as well as two new directors of operations. The largest Applebee's franchisee in the country, Apple American Group, a subsidiary of Flynn Restaurant Group, welcomes the new positions as additional leadership to the 458 Applebee's Neighborhood Grill and Bar restaurants it currently owns and operates.
First, Flynn's market president, Tim Flatley, will step in for Mike Hebert, who will retire in early summer after 24 years with the company, as a new vice president of operations. Flatley will support the Applebee's brand throughout Southern and Mid-California, as well as the Mountain region, which encompasses Colorado and New Mexico. He has supported the Applebee's brand since 2005 and was promoted to market president in 2014 after a robust career supporting the Southern California market, leading an extensive team of employees since he was named director of operations in 2012. Replacing Flatley as the new director of operations for Southern California will be Brad Miller, who joined Apple American Group in 2011.
Apple American Group's second newly appointed vice president of operations will be Aaron Kirkman, who joined the company as a director of operations in 2014 before being promoted to market president in 2018. He will be assuming the role formerly held by Gary Koch, a vice president with over 30 years of experience. Expanding from previously overseeing the Southwestern market (Las Vegas and New Mexico), Kirkman will now also oversee Northern California and Indiana. Kirkman joined Apple American Group after an extensive career in restaurant leadership, working with both The Palm and Wolfgang Puck Restaurants in senior-level positions. Replacing Kirkman as the new director of operations in Southwest will be Carl Wilson, a member of the Apple American Group family for over 10 years.
"We are very excited to experience the new perspectives and energy these promotions will bring," says Greg Flynn, founder, chairman and chief executive officer of Flynn Restaurant Group. "I know the entire Apple American Group family will be incredibly sad to see Gary and Mike go, but Aaron and Tim are excellent leaders with years of experience working on the Applebee's brand. We look forward to seeing all the amazing work they will do."
Founded by Chairman and CEO Greg Flynn in 1999, Flynn Restaurant Group LP is the largest franchise operator, and one of the top 20 largest foodservice companies of any kind, in the United States. Flynn Restaurant Group owns and operates 458 Applebee's Neighborhood Grill & Bar restaurants, 368 Arby's restaurants, 283 Taco Bell and related Yum! Brand restaurants, and 135 Panera Bread bakery-cafes across 33 states. For more information, visit www.flynnrg.com.
SOURCE: Flynn Restaurant Group LP
classic-editor-remember:

classic-editor

abkw-text:
Tagged under