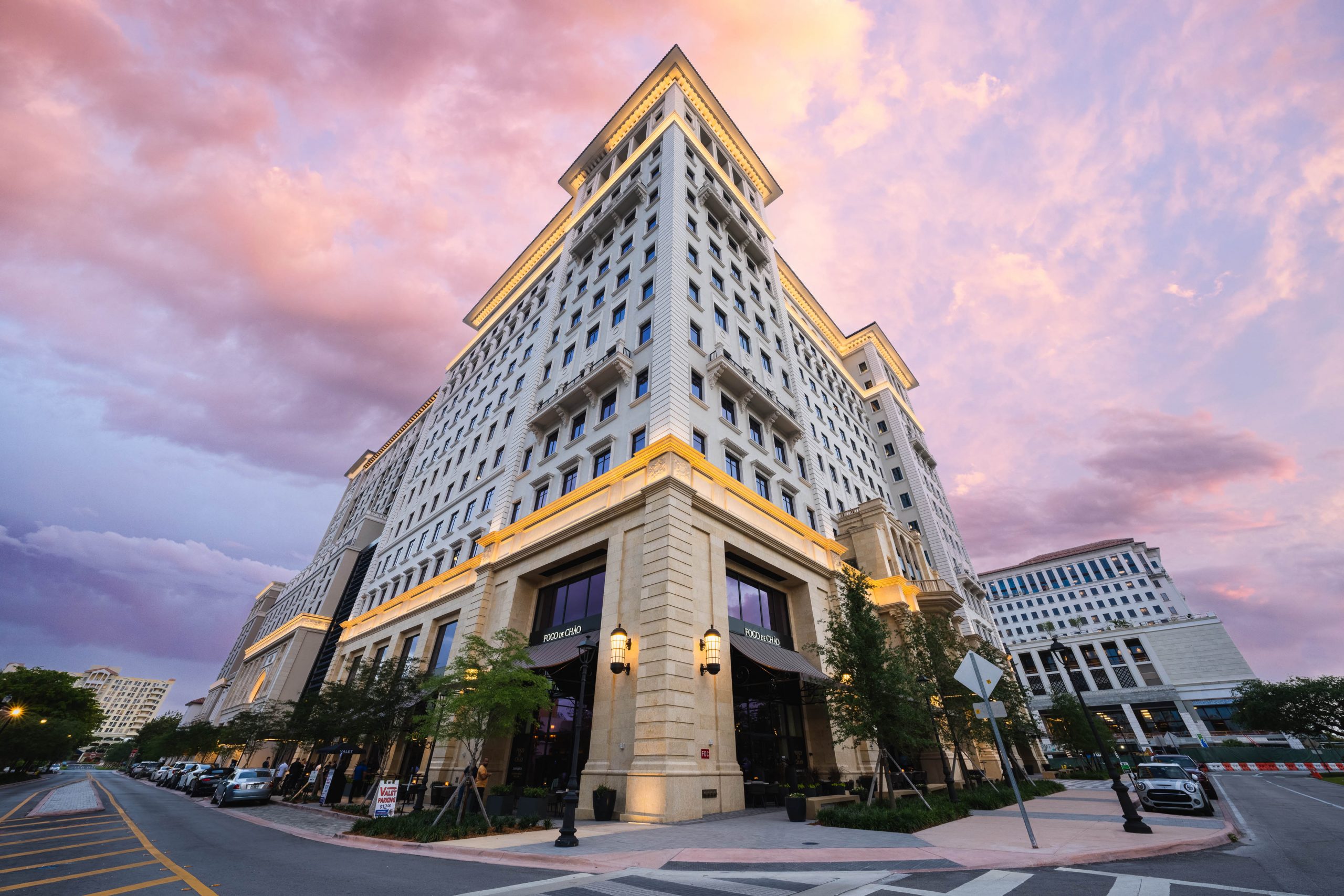 Coral Gables, Fla. — Fogo de Chão has unveiled a new high-profile restaurant in Coral Gables, Fla. Located at 2801 Ponce de Leon Blvd., the new, two-story flagship features an expansive, 280-seat dining room and open-air churrasco bar. The design by Harrison also features The Butchery, a grab-and-go market that celebrates the art of churrasco, and Next Level lounge, an exclusive lounge located on the mezzanine level.
"What started in the foothills of Brazil over 40 years ago has now grown to become so much more than just a steakhouse, and with our new flagship destination in The Gables, we are reimagining how guests can discover the best of our brand beyond a traditional restaurant setting," says Barry McGowan, chief executive officer of Fogo de Chão. "Our expertise in butchery and Brazilian hospitality are further enhanced by the addition of The Butchery and Next Level Lounge. These newest features exemplify the unique experience our guests enjoy, giving everyone new ways to discover what's next at Fogo each time they dine with us."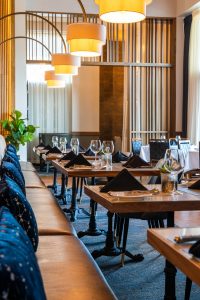 Dallas-based global architecture and design consulting firm Harrison developed a contemporary, warm, timeless flagship design that will serve as inspiration for all other future Fogo restaurants.
Harrison considered every detail in the creation of the flagship restaurant, including rich textures, timeless colors and materials, and traditional nods to Fogo's Brazilian roots. In supporting the strategic development of Fogo, Harrison focused on creating an approachable, warm and inviting bar experience that provides mixed seating types and soft finishes.
"We are honored that Fogo de Chão chose us to create a flagship design that puts the guest at the center of culinary discovery," says Keith Anderson, chief operating officer of Harrison. "Understanding the origins and culture of the brand helped inform our design decisions in developing the contemporary aesthetic, selecting materials and the curation of artwork that proudly showcases Fogo's one-of-a-kind history and modern dining experience."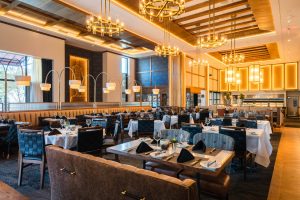 Harrison is an award-winning, global strategic architecture and design consultancy. With offices in Dallas, London, Birmingham and Melbourne, Harrison has partnered with major global brands as well as local independent businesses to deliver 6,000+ projects. For more information, visit www.weareharrison.com.
Fogo de Chão (fogo-dee-shown) is an internationally renowned restaurant founded in Southern Brazil in 1979. Fogo elevates the centuries-old cooking technique of churrasco — the art of roasting high-quality cuts of meat over an open flame — into a cultural dining experience of discovery. For more information, visit www.fogo.com.
SOURCE: Fogo de Chão
classic-editor-remember:

classic-editor

bs_sponsor_advertiser_id:

109286

bs_sponsor_advertisement_id:

bs_ads_disabled:

abkw-text: