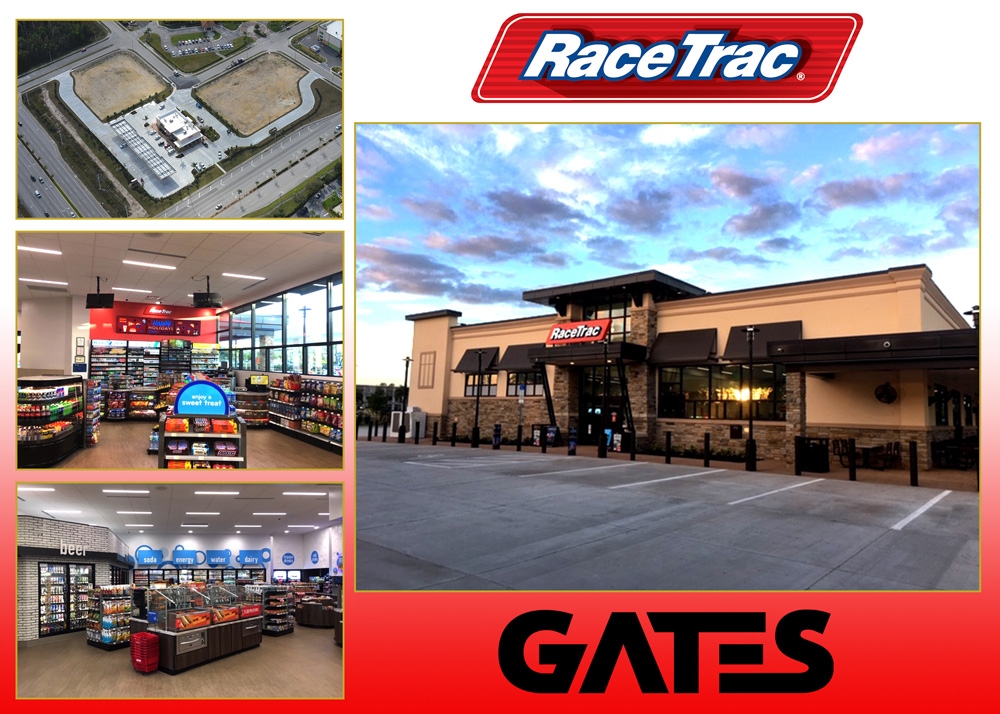 Naples, Fla. — GATES Construction has completed a new RaceTrac located on the southwest corner of Rattlesnake Hammock Road and Collier Boulevard in Naples, Fla.
This project, which adds to the growing portfolio of RaceTracs constructed by GATES, includes a new state-of-the-art RaceTrac fuel station with 16 pumps, a 6,182-square-foot market and convenience store, and a 30+ space parking lot. The project also included site work to accommodate future development. Design services were provided by Hill, Foley, Rossi & Associates.
Celebrating 25 years, GATES provides construction management, general contracting and design-build services. Its diverse portfolio of commercial, healthcare, multi-family, club and hospitality, institutional and special projects showcases numerous landmarks successfully constructed over the past quarter of a century. As Florida's premier builder, GATES serves its clients from offices in Bonita Springs, Sarasota and Palm Beach Gardens, and operates throughout the Southeast United States and Latin America.
For more information, visit www.GATESinc.com.
SOURCE: GATES Construction