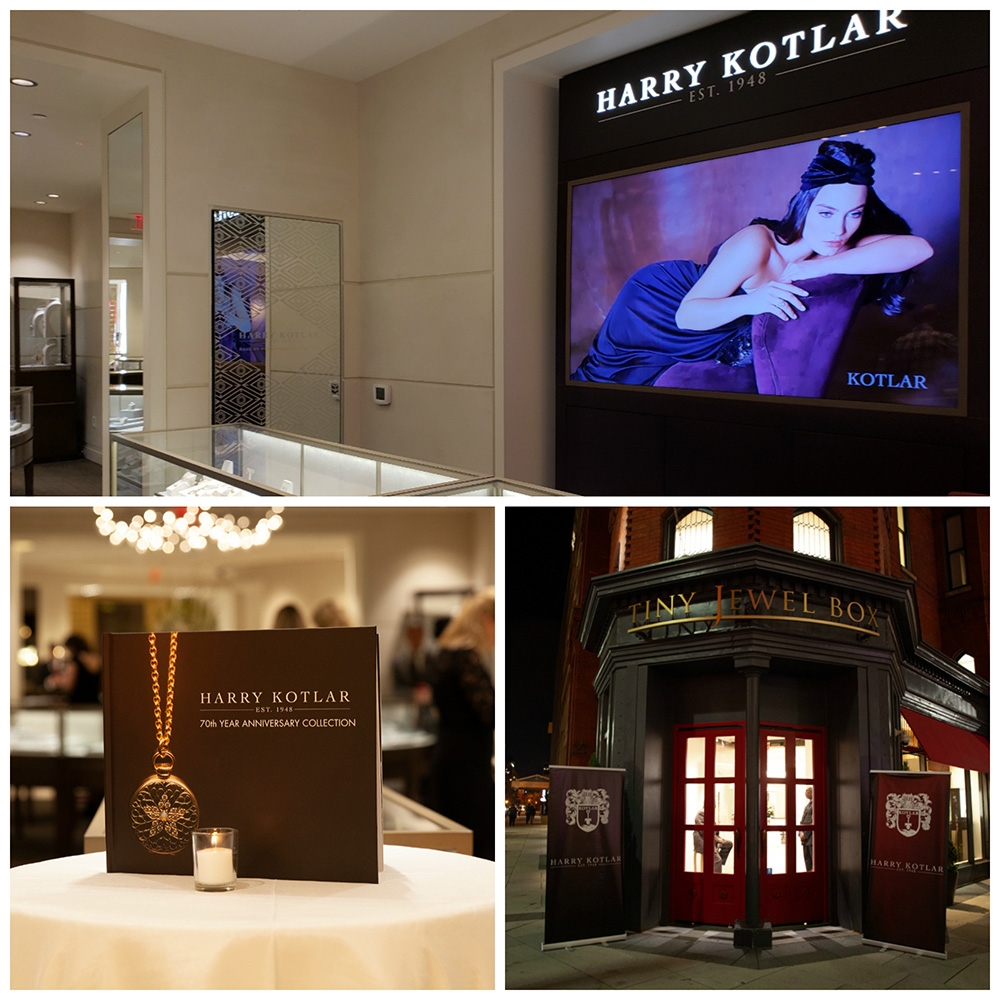 Washington, D.C. — The past seven decades have seen Harry Kotlar's rise to become one of the world's most revered jewelry design houses. On November 8, 2018, Harry Kotlar celebrated its 70th anniversary and the opening of its new boutique at Tiny Jewel Box in Washington, D.C.
"Both Harry Kotlar and Tiny Jewel Box have decades-long histories," says David Wiener, Harry Kotlar's president and head designer. "The opening of the Harry Kotlar boutique inside Tiny Jewel Box represents a confluence of those two histories. It's also a tangible proof of our shared commitment to excellence and luxury."
The focus of the event was the anniversary collection, which gathered seven masterpieces — one for each decade of the brand's existence. Each piece references popular design hallmarks of the time, but are nonetheless timeless.
For more information, visit www.harrykotlar.com.
SOURCE: Harry Kotlar
(Photo Credit: Anthony Bolognese , Anchyi)