California shopping mall slashes 41% of its energy costs by updating its lighting and HVAC.
By Brad Dockser
Shopping malls in the United States have a big impact on the economy. According to the International Council of Shopping Centers (ICSC), there are more than 115,000 shopping centers in the U.S., ranging in size from small convenience centers to large super-regional malls. They account for 12 million jobs — more than 9% of the nation's workforce — and retail sales of more than $2.26 trillion.
Because of their sheer size and complexity, shopping malls consume significant amounts of energy. They comprise big open spaces with people coming in and out and, depending on geographical location, heating and cooling demands that can vary widely. According to E Group research, energy use in commercial buildings represents about 19% of expenditures, and at malls that operate 7 days a week, the spend is even higher.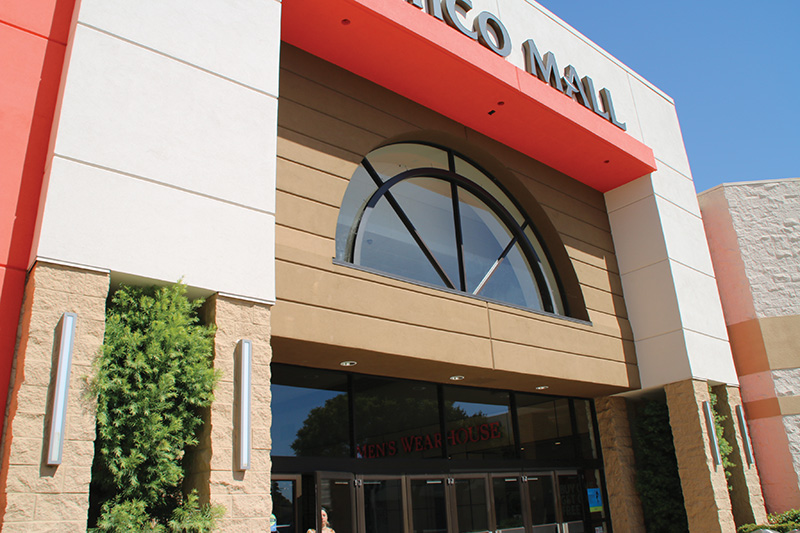 Chico Shopping Mall in Northern California is a good example. Built in 1999, Chico is home to more than 90 retailers and restaurants, and more than 3 million people a year visit the center. Chico Mall hosts special events all year, including music and other shows drawing large crowds.
However, Chico Mall had a big energy problem. Over the last 17 years, Chico's stores and the mall itself had modernized and adapted to modern aesthetics, but its lighting, HVAC and controls unfortunately were still stuck firmly in the 20th century. Lighting technology consisted primarily of metal halide and high-pressure sodium technologies that consumed significant energy and required extensive maintenance. The HVAC systems were controlled only by local thermostats and could not operate at part-load during periods of lower demand or ambient temperatures. Temperatures varied during the day and throughout the mall as outside temperatures in Chico, California, ranged from the mid-40s to mid-70s.
Ownership decided it was time to invest in the center and develop a strategy to lower energy costs. In October 2015, an energy efficiency firm developed and implemented a plan to do just that. The company installed high-efficiency LED lighting and controls throughout the property, as well as LED exterior lighting to improve the aesthetics of the parking lot, converting from a dim yellow/orange color temperature to a brighter white color temperature — not only making Chico Mall more inviting, but also improving perceived customer safety.
Phase II of the energy efficiency plan included installing advanced controls on rooftop HVAC units to provide more temperature control across the various zones in the mall, improving visitor comfort while reducing energy consumption. Supply fan part-loading controls, advanced economizing, and demand controls ventilation were replaced. RTU controllers were placed on seven existing HVAC units, and one had to be replaced with a newer high-efficiency unit.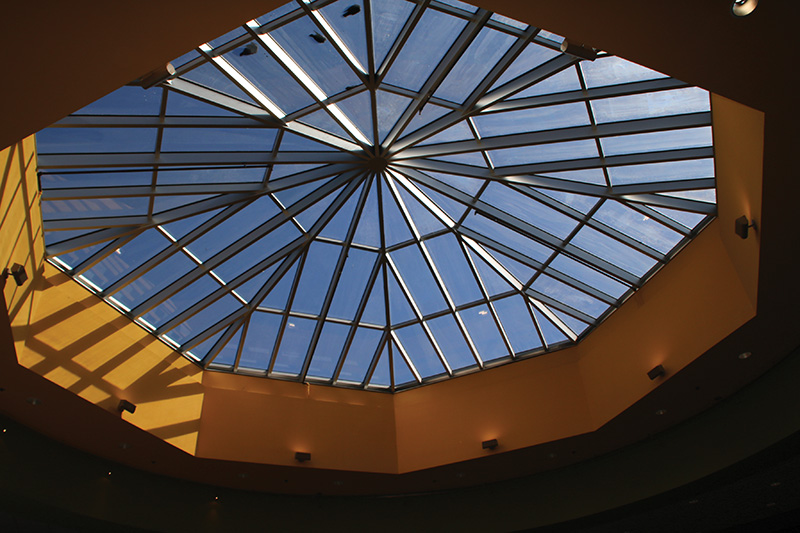 Shopping malls like Chico pose an interesting challenge for lighting and air comfort. Clothing and food should not be exposed to direct sunlight, yet the stores need to be brightly lit and inviting to customers, so color temperature and light levels must be carefully considered in selecting fixtures and bulbs. In order to save costs on heating and cooling, the solution takes into consideration how airflow is directed through large common areas of the mall as well as temperatures outside.
The Chico energy project took 6 months to complete and cost $462,340, after rebates of $41,218 financed by the California PACE program, and the results were worthwhile. Total annual building energy savings are 41%. Overall lighting energy consumption is down by an impressive 59%, yet the lighting is more pleasing and attractive to shoppers. Getting solid control of the rooftop HVAC units cut heating and cooling expenses by 19%.
Finally, the payback: Chico Mall will save more than $78,000 per year and will recover its investment in 5.9 years! Return on investment is 17%, creating significant equity value for the owners.
— Brad Dockser is CEO of Green Generation Solutions. Based in the Washington, D.C., region, Green Generation Solutions (GreenGen) is a global energy solutions provider that engineers and implements energy efficiency solutions to lower buildings' operating costs while improving sustainability.