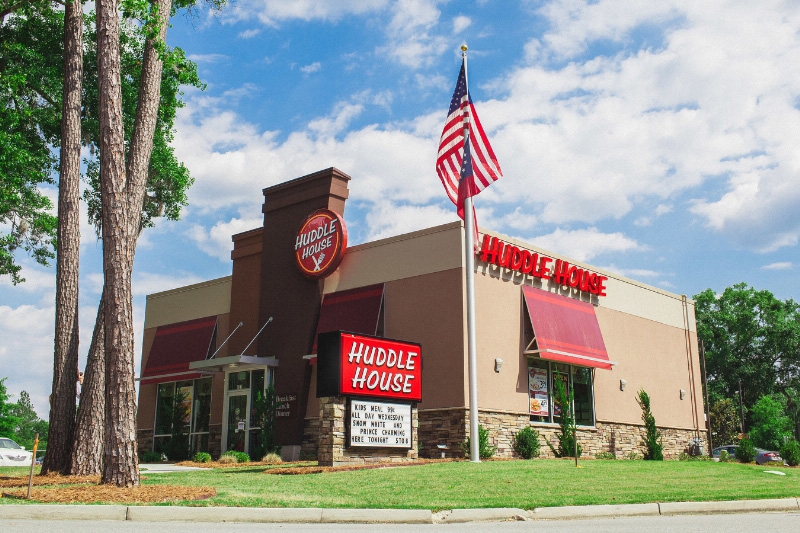 Austin, Texas — Huddle House has selected Accruent's project management solution, Expesite, to track building and remodeling projects for its stores in the United States.
Huddle House Inc. is a full-service family restaurant with more than 400 locations open or under development in 26 states. Typically open 24 hours, Huddle House serves breakfast, lunch and dinner all day and all night, with Southern-inspired home-style food.
Accelerating its pace of growth, Huddle House has expanded primarily through franchising with both single-unit and multi-unit investors in a range of market sizes, including urban areas, small towns, travel centers and convenience store sites. As a result, Huddle House needed a system to manage projects across its entire portfolio.
"With 30 years of experience in the restaurant industry, I have used Accruent's project management solution throughout my career," says Ty Counts, COO of Huddle House. "By increasing visibility into building and remodeling projects for existing stores, reopens and new stores, we can provide clear direction to our franchise partners."
Through Accruent's solution, Huddle House can improve communication and increase efficiency in its building and remodeling projects with automated status updates, scheduling and tracking, document management and reporting. As a project management tool, Expesite will run in parallel with FRM, which Huddle House will continue to use as a franchise sales CRM tool.
"Huddle House is growing fast, and they needed a tool to support that growth," says John Borgerding, CEO, Accruent. "With Accruent's construction project management solution, Huddle House increases collaboration and support between franchise partners and their corporate team."
Accruent provides software and services that enable organizations to shape, drive, manage and control their physical assets. Accruent's solutions are at work in more than 5,800 leading organizations worldwide, including 40 of the top 100 retailers. Founded in 1995, Accruent is headquartered in Austin, Texas, with locations across the U.S. and in Canada, China, India, Israel, Germany and the United Kingdom. For more information, visit www.accruent.com.
Today, Huddle House has more than 400 locations or in development. For more information, visit huddlehouse.com.
SOURCE: Huddle House