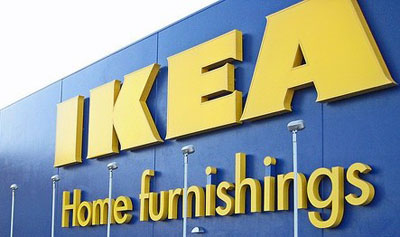 Conshohocken, Pa. — S. M. Wilson & Co. will serve as construction manager for the site work and store development.

Conshohocken, Pa. — IKEA, the world's leading home furnishings retailer, has hired contractors for its future St. Louis store. Pending remaining approvals, this progress allows the project to continue on track for site demolition in a couple of months, a groundbreaking during summer 2014 and a store opening in fall 2015. Currently in the Midwest, IKEA has stores in the Chicago-area (Bolingbrook and Schaumburg, Ill.), and a Kansas City-area store is on track to open in fall 2014 in Merriam, Kan.
IKEA has chosen S. M. Wilson & Co. to serve as construction manager for the site work and store development. Other St. Louis-area firms involved with this IKEA project include: Stock & Associates, civil engineer; BLA, traffic consultants; SCI Engineering, Inc., testing and inspection services; Husch & Blackwell for local land use and real estate transaction counsel; real estate brokerage Pace Properties, site selection support; and Cortex for acquiring the land. Atlanta-based GreenbergFarrow is the project architect. 
"We are glad plans continue to be on track to open our IKEA St. Louis store," says Rob Olson, IKEA U.S. CFO. "This store would provide a more conveniently located IKEA shopping experience for current and potential customers from Eastern Missouri, Southern Illinois and beyond, strengthening the IKEA presence in the Midwestern U.S."
Located in Midtown St. Louis, the 380,000-square-foot proposed IKEA store, and 1,300 parking spaces, will be built along the northern side of Interstate-64 near Vandeventer Avenue on nearly 21 acres in the Cortex Innovation District, a vibrant technology community created to commercialize the benefits of university and corporate research in St. Louis. Store plans reflect the same unique architectural design for which IKEA stores are known worldwide. IKEA also will evaluate potential on-site power generation to complement its current U.S. goal of renewable energy presence at nearly 90% of its U.S. locations.
There are currently more than 350 IKEA stores in 44 countries, including 38 in the U.S. For more information, visit IKEA-USA.com.
SOURCE: IKEA