— By Andrew Eck —
From the inside looking out: 2021 foodservice industry trends.
I think we all put a lot of pressure on 2021 to be a year of rebounding, the year that we return to normal. So far, we are off to a slow start! From the events in Washington, D.C., in early January to the traumatic weather events we have seen in Texas recently, maybe 2021 won't be perfect, but I do believe there is reason for optimism. There is reason for a lot of optimism, especially in our industry.
Most of us have been denied the opportunity to sit down for a meal with friends, family and coworkers for nearly a year. What was once a cornerstone of our society has been taken from so many of us. The interest in sitting down to share lunch with a coworker hasn't gone away. The desire to celebrate an anniversary at a 5-star restaurant with your significant other is still very much there. We have just been forced to push those desires aside in the interest of the greater good.
I feel confident that pent-up demand will present a boom to our industry this year! It's up to each of us, as foodservice industry professionals, to capture that consumer interest. We, at The Halal Guys, are hoping to do that through a series of limited-time menu items. We want our guests to see that, while the last 12 months have demanded an unprecedented amount of focus on health and safety, we have still been able to find time to focus on our menu! We truly believe that, when customers feel it is safe to do so, they will want to visit the favorite places they've been missing. They also want to be surprised at the innovation and see what's new.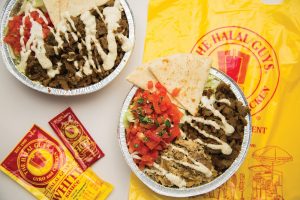 I also believe that consumers are going to place more emphasis than ever on authenticity this year. We have all been denied so much over the last 12 months. As businesses open back up and a sense of normalcy starts to fall over us, how will consumers decide where to go? Where is that first lunch with friends in 12 months going to be? They are going to seek out the places they miss, the places that provide a sense of nostalgia, a place of comfort, a place that reminds them of the time before we hit pause on life. We are thankful to be that for so many people!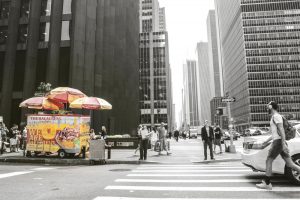 You do not have to be a street cart that has been open for 30+ years to have that connection though. Social media is a powerful tool to connect with your customers and remind them that you miss them. Let them know the safety precautions you have taken and reassure them. Just because we have started to reopen doesn't mean there won't still be lingering safety concerns. Most importantly, give them an experience that truly shows them they have been missed! From the moment they walk through your doors, provide them with an experience they will not forget!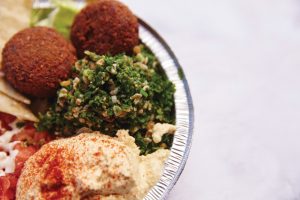 I also believe 2021 (and well into 2022) is going to represent a period of explosive growth in our industry. 2020 wreaked havoc on the restaurant industry…the extent of which is not likely to be understood for years. However, like the phoenix that rose from the ashes, so too will the restaurant industry. The countless closures and constriction we experienced last year will give way to a new group of restaurateurs and their concepts. The building owners of all those vacated restaurants will be looking for occupants and with all of the vacancies, I believe there has never been a better time to be looking for real estate.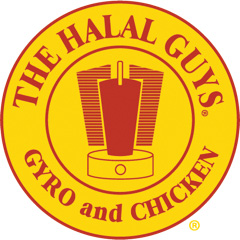 That is absolutely something we, at The Halal Guys, believe to be true. We anticipate opening 25-30 locations this year and will be aggressively pursuing real estate in markets all across the country, in Canada and overseas. While that type of growth trajectory may not be possible for all brands, I do believe we will see similar growth and expansion for those who have been able to weather the storm of the last 12 months.
Our industry has been through a lot over the past year. We have all seen the headlines of our favorite local eateries being forced to close. We have seen the headlines declaring the dire state of the restaurant industry, but if there is one thing I have learned from my 15+ years in this business, it is that the restaurant world is filled with some of the most passionate, resilient and dedicated professionals you will find anywhere! COVID undoubtedly knocked us down and had us on our knees, but like the phoenix, we are about to rise up, brush off the dirt from the last 12 months and soar to new heights.
— Andrew Eck is the vice president of marketing for The Halal Guys, which started in 1990 as a single food cart in Manhattan and today serves flawlessly cooked, premium quality halal meals in made-to-order sandwiches and platters to loyal fans around the globe. For more information, visit www.thehalalguys.com.
classic-editor-remember:

classic-editor

abkw-text:
Tagged under