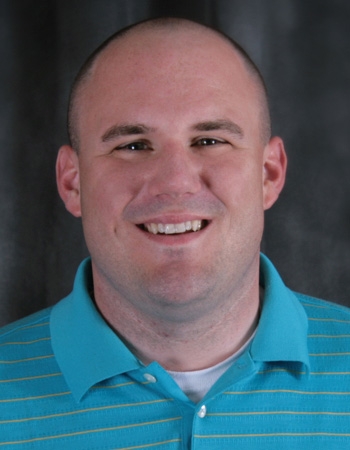 (Or, listen to your mother.)
By Aaron Swayne
A plumber is called to a big box retailer. He's been told two of the customer bathroom stalls are closed; the toilets need repair. It turns out, all five toilets are not working. Five. (Though some are clearly still being used.)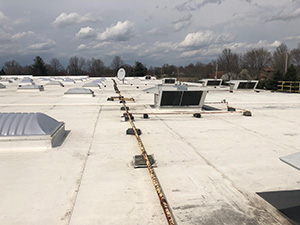 All the toilets had local (i.e., non-main line blockage) issues and stopped working at different times.   Routine preventative maintenance inspections would have averted this ghastly scene which, let's admit, is more than a plumbing/sanitation problem. It's a customer and employee retention problem. Your mother's "ounce of prevention" admonition appears to be taking a back seat to store profitability.
It's no big revelation that preventative maintenance is smart. It may be difficult, however, for store managers to determine when it is smart business. I can attest that for large retail stores, preventative maintenance saves money. I make this statement knowing it's tough to quantify; how do I put a price on a problem that hasn't happened? I can try, using these examples:
Store management notices they are having problems baking. A plumber finds several gas leaks coming from the gas piping on the roof, causing the problems with the ovens. The plumber is obligated by law to notify the utility, which immediately tags and shuts down the gas until all repairs can be made — which takes nearly a week. Without gas there's no cooking, no baking. Imagine a grocery store without donuts and baked breads, no soup or hot sandwiches. That single issue cost one store an estimated $50,000 in revenue, and that's just in baked goods. How many customers left without buying anything when they realized there were no fresh products in the bakery? How many will never return?
On the flip side, a preventative maintenance inspection reveals a rusted 50-gallon water heater is about to burst. No one could see it leaking through the back of the tank, through the drywall, and into a floor drain in a neighboring room. A blown water heater would have destroyed expensive inventory stored nearby. Because of preventative maintenance, disaster averted.
These are all real service calls reported in past months at one of the world's largest retailers. This same retailer estimated that its preventative maintenance program saved it at least $200,000 last year. Will such a plan work for every customer? Honestly, the cost of a preventative protection plan makes most sense when there are enough stores to dedicate highly skilled teams to perform any or all of these tasks:
Flush and examine all water heaters; inspect copper water lines and valves.
Examine rooftop gas piping and regulators.
Inspect location for damaged kitchen and bathroom fixtures.
Conduct camera inspections of the sub-structure plumbing lines.
Finding, say, a bellied pipe doesn't mean the issue requires immediate attention. It does mean you can plan: parts, timing and total costs. So, the biggest benefit, beyond averting disaster, is having future facilities' needs known and documented with pictures and proposals.
These are the things you must consider to ensure preventative maintenance inspections are cost-effective:
Number of stores being utilized in the program; increased volume of work drives down prices.
Average age of the stores being considered; naturally, older and remodeled locations tend to have more problems.
Number of service calls for each location; is it higher than average?
Potential revenue loss at the stores you are considering, are the common problems recurring?
Bottom line: as online retail numbers grow (up 17% in 2017 over 2016, according to the U.S. Commerce Department), it's important for bricks and mortar stores to cut costs. But remember this: e-commerce still only represents 13% of total retail sales. Even Amazon knows that people want to hold books before they buy and squeeze the tomatoes. That's why the world's largest online retailer recently bought Whole Foods and is now operating real bookstores. Which means you need your stores to stay healthy to compete.
Just ask Mom. That ounce of prevention is worth a pound of cure.
— Aaron Swayne is a national account manager for Divisions Maintenance Group, a leading provider of integrated facility services, producing uninterrupted peace of mind through sustainable partnerships and inspired team members. For more information, email Divmkt@divisionsinc.com.
Tagged under