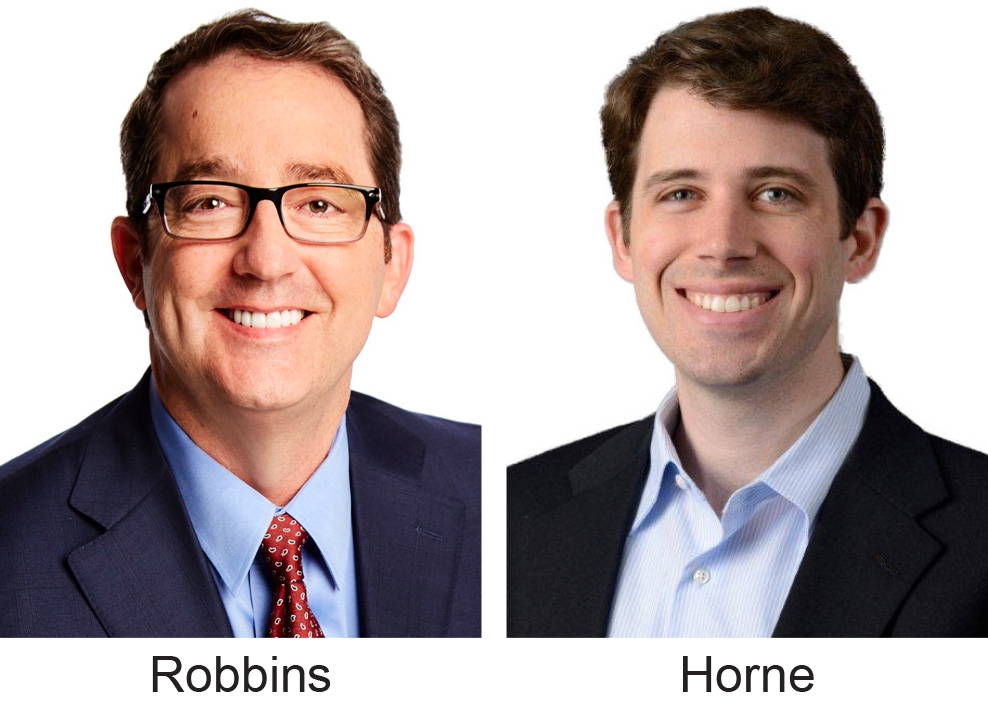 Plano, Texas — J. C. Penney Company, Inc. has planned a series of leadership actions taking place over the next few months that will assemble a cross-functional executive team.
Beginning January 21, 2019, Mike Robbins, executive vice president of private brands and supply chain, will be appointed to executive vice president, chief stores and supply chain officer. In his new customer-focused role, Robbins will be responsible for all stores, supply chain and sourcing operations. With a broad focus on the customer experience and ensuring timely and innovative product delivery, Robbins will continue to oversee product design and development until a new chief merchant has been identified.
Additionally, Truett Horne, currently an associate principal at McKinsey & Company, will join the company as chief transformation officer, reporting to JCPenney CEO Jill Soltau. Horne will have primary responsibility for the development and implementation of the company's strategic and transformational initiatives.
"These executive changes reflect the strength and depth of each leader's responsibilities, and their enormous potential to drive change aligned with our customer's needs and expectations," says Soltau. "By appointing and recruiting the right leaders who have the expertise and fortitude to accelerate a turnaround strategy, our senior executive team will play an instrumental role in energizing teams, connecting with our customers and positioning JCPenney for profitable growth."
The company also seeks to fill key senior management positions and address current business needs as it undergoes a leadership transition within the following areas:
A chief merchant search is well underway to lead the company's merchandising initiatives across all merchandise categories. The ideal candidate will be responsible for driving revenue and profit through authoritative assortments as well as leading the strategic positioning, development and design of its private brand portfolio.
A chief customer officer is being sought to drive aggressive customer-centric strategies to grow traffic, engagement and retention of its customer. The role will revitalize the company's brand, lead marketing initiatives across all channels, shape the company's messaging and deliver an outstanding digital experience and increased customer loyalty.
A senior vice president of planning and allocation search is underway to lead the company's process for setting and maintaining future performance goals for sales, inventory and merchandise replenishment, while simultaneously anticipating sales trends and shopper demand for sought-after merchandise.
A principal accounting officer will be hired to oversee the company's accounting functions, as well as serve as the lead controller. Andrew Drexler, senior vice president, chief accounting officer and controller, will leave the company effective March 31.
The search for a chief financial officer is well underway as well. The organization will make an announcement when an executive has been named.
J. C. Penney Company, Inc., one of the nation's largest apparel and home retailers, has more than 860 stores across the United States and Puerto Rico. For more information, visit www.jcp.com.
SOURCE: J. C. Penney Company, Inc.