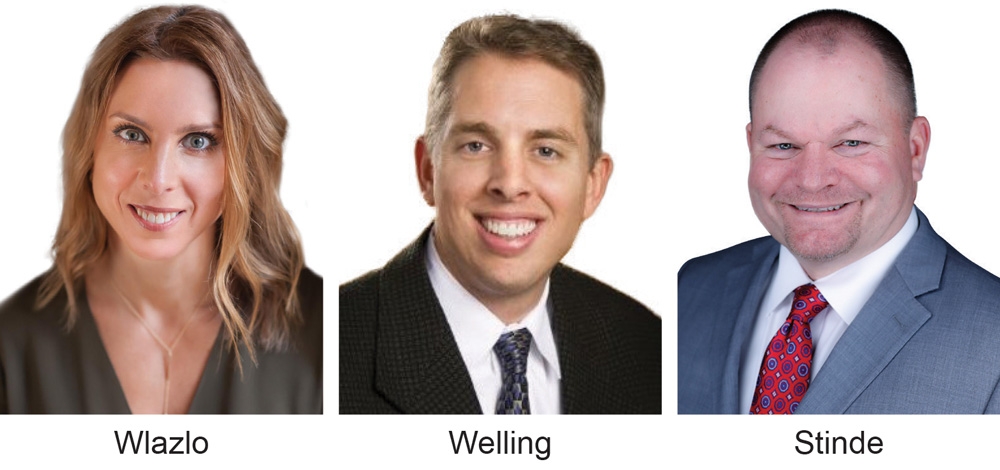 Plano, Texas — J. C. Penney Company, Inc. has appointed three leaders who will play an instrumental role in the company's pursuit of operational excellence and sustainable profitable growth.
Effective March 1, Michelle Wlazlo has joined as executive vice president, chief merchant, reporting to Jill Soltau, chief executive officer of JCPenney. Wlazlo brings 30 years of merchandising and stores experience to JCPenney from a variety of respected apparel and accessory retailers. Most recently, she served as senior vice president of apparel and accessories merchandising at Target Corporation where she helped lead the company's strategy and implementation of a robust merchandising program that included transforming the presentation of 1,400 stores and launching 15 new private brands.
Prior to Target, Wlazlo spent 19 years at GAP, Inc. in a variety of roles, most recently as senior vice president GAP global merchandising across all brand divisions including women's, men's, kids, baby, body and fit. Over the course of nearly two decades, she held multiple merchandising roles of increasing responsibility for Gap, Gap Outlet and Old Navy. She began her career at Saks Fifth Avenue as a department manager before assuming store leadership and buying roles at Bebe Stores, Inc.
The company also has filled two additional key senior executive positions:
John Welling joined the company on February 28 as senior vice president, planning & allocation, reporting to Therace Risch, executive vice president, chief information officer and chief digital officer. Welling brings over 25 years of experience in retail and consulting, most recently serving as senior vice president of merchandise operations for The Michaels Companies where he led planning, pricing, inventory management and merchandise finance. Prior to The Michaels Companies, he spent over a decade at Walmart.
Mark Stinde will join the company on March 4 as senior vice president, asset protection, reporting to Mike Robbins, executive vice president, chief stores and supply chain officer. Stinde has over 23 years of experience in loss prevention and store operations, and is a leading retail expert in asset protection, safety and security. He has a proven track record of significantly reducing shrink levels at leading national retailers. Stinde joins JCPenney from 7-Eleven where he most recently served as vice president of asset protection. He has held various leadership positions of increasing responsibility at Toys"R"Us, The Home Depot, Sears and Circuit City.
"Each of these executives will play a meaningful role in our company's evolution as we work to build our operational capabilities," says Soltau.
J. C. Penney Company, Inc., one of the nation's largest apparel and home retailers, has an expansive footprint of over 860 stores across the United States and Puerto Rico. For more information, visit www.jcp.com.
SOURCE: J. C. Penney Company, Inc.
Tagged under